Prologue
<<
|
^^
|
>>
Time for the most serious business that Iji can possibly provide.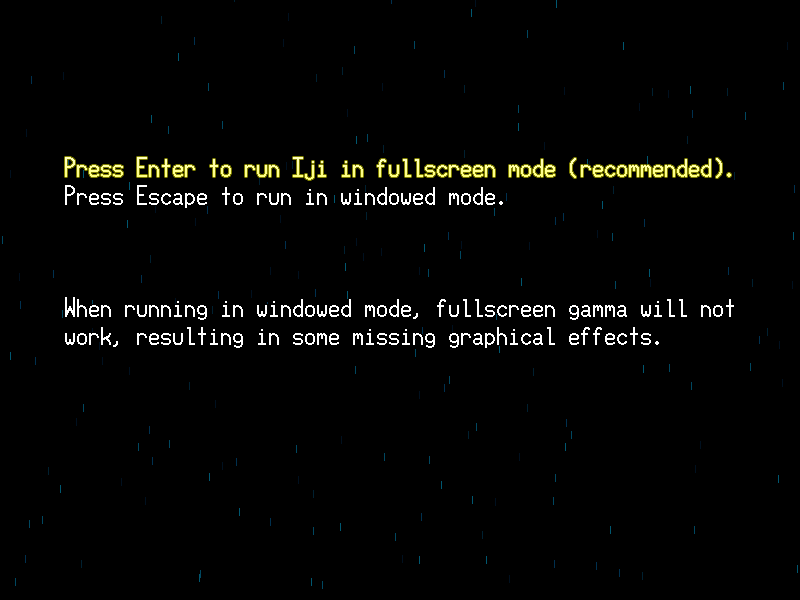 This is the first screen you see when you start up Iji.
Now, we wait...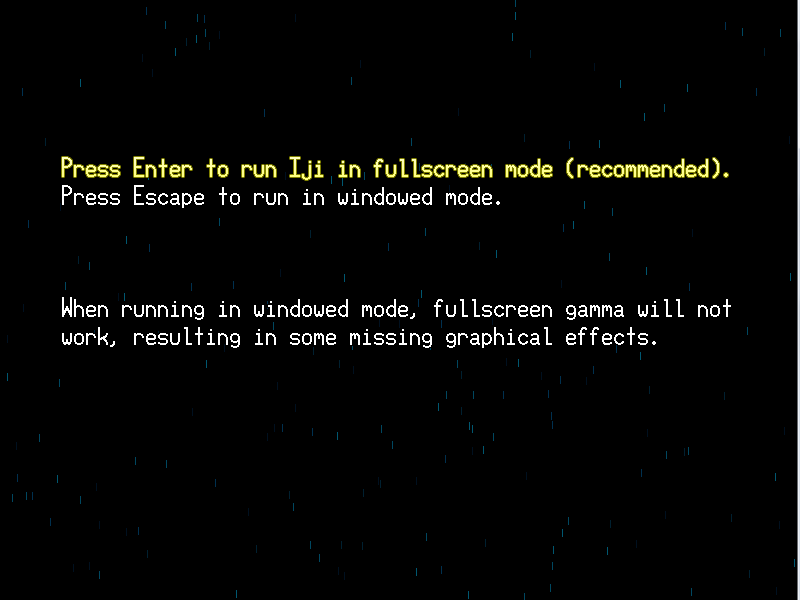 ...for two minutes...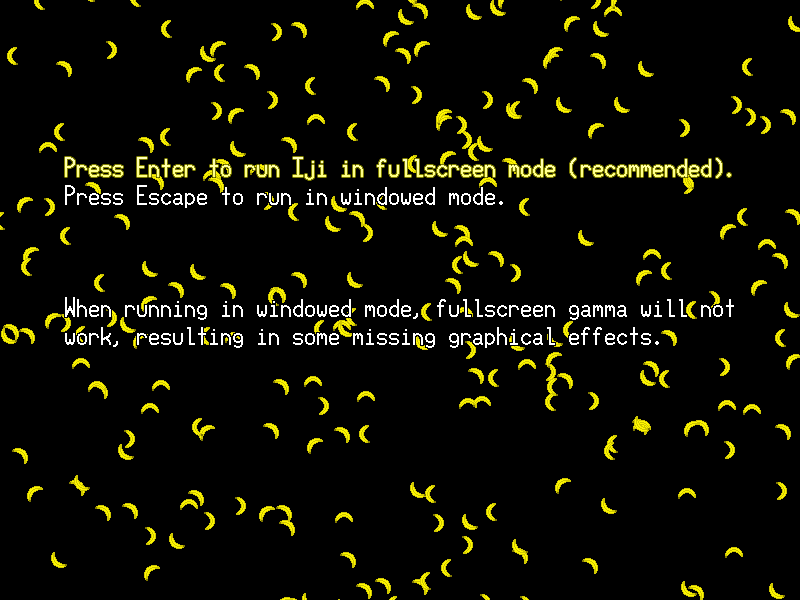 BAM
Okay.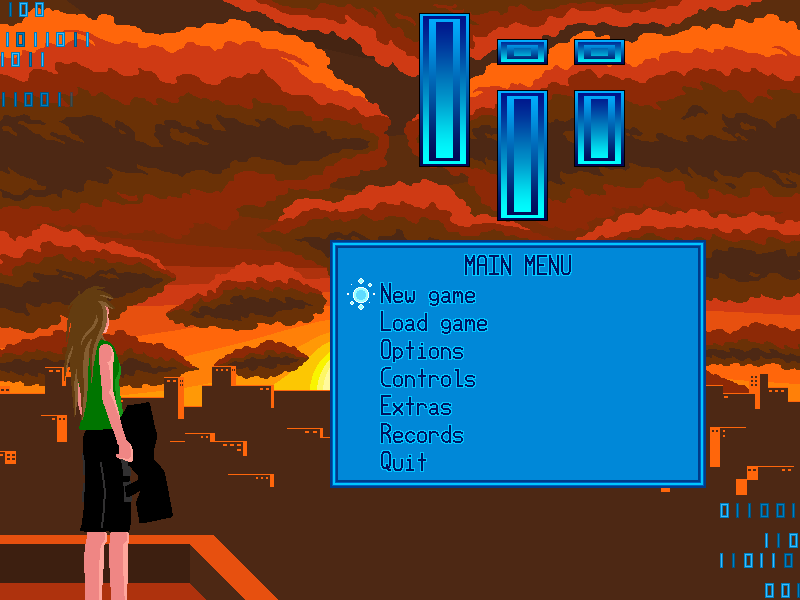 Next!
KONAMI CODE GO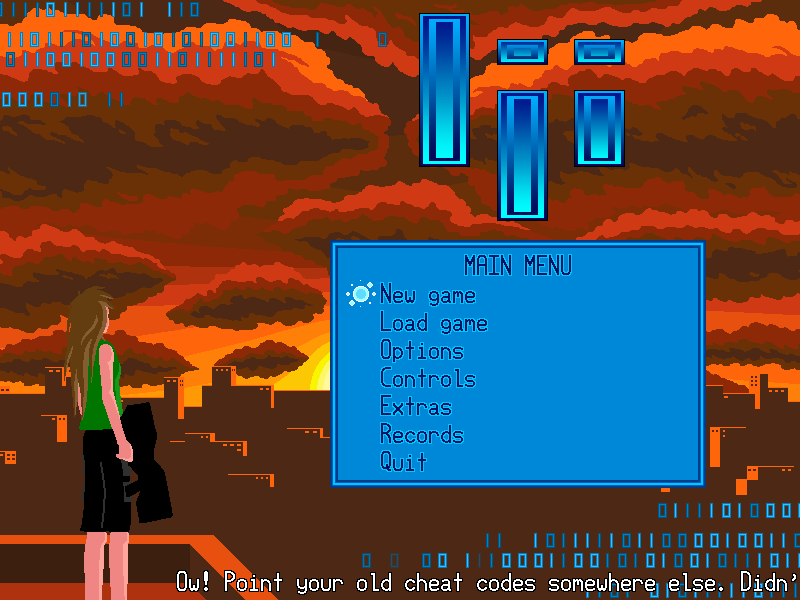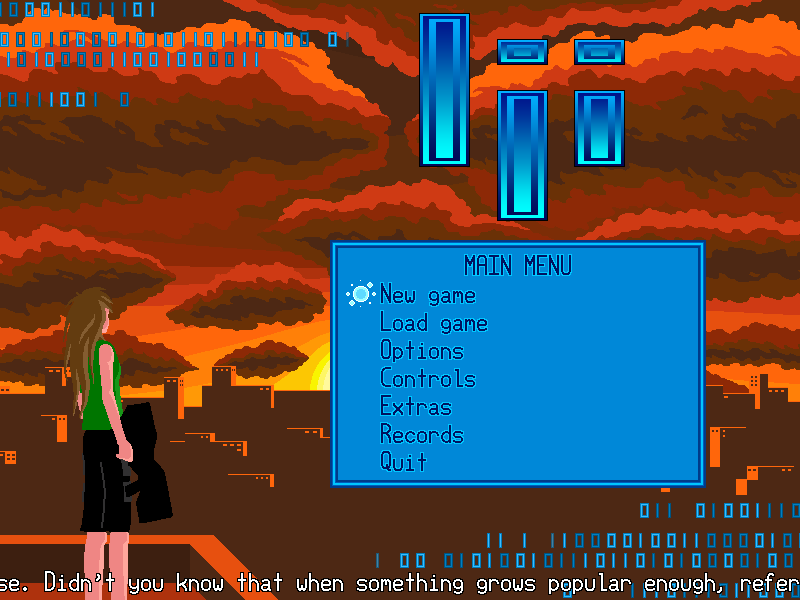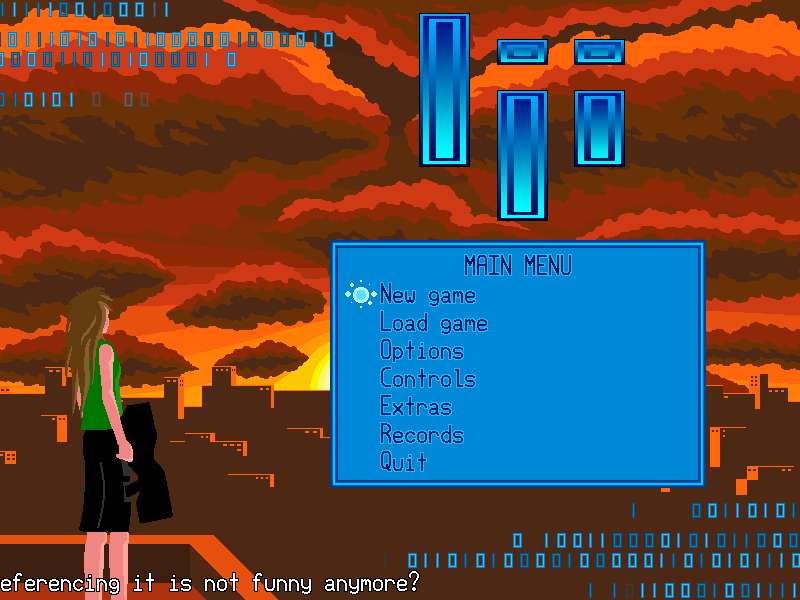 All right, all right. Time to start a new game.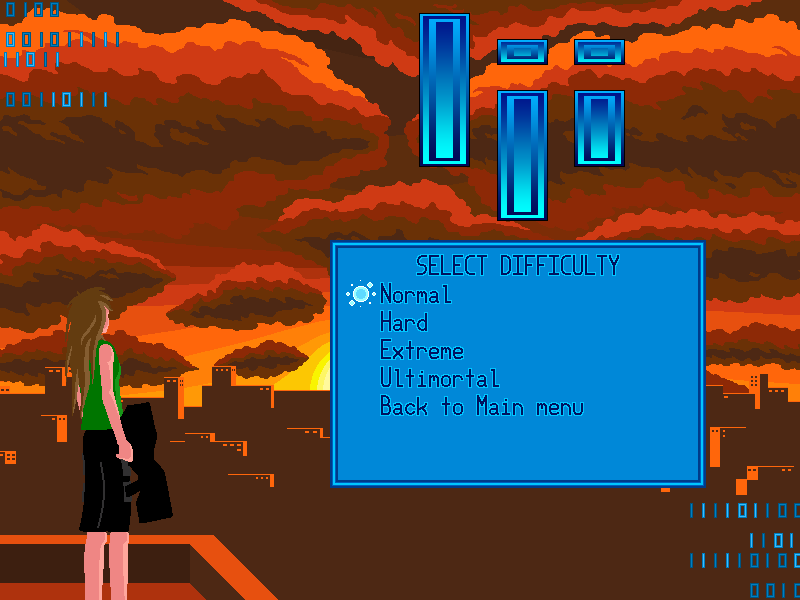 We've been playing on Normal so far. Time to kick it up a notch.
But none of these are hard enough...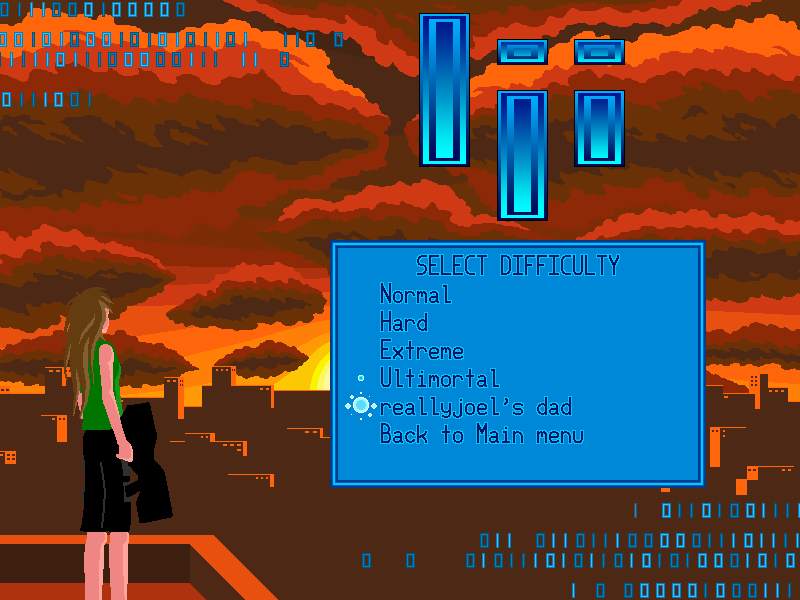 There we go.
Meme Background
Remar, the creator of Iji, posted a video of himself beating
Maximum Charge Tor on the highest difficulty setting
, and his friend, reallyjoel, commented saying
REALLYJOEL
Bah, you're a noob. My dad can beat this on a much harder setting, no sweat.
This is his dad's story.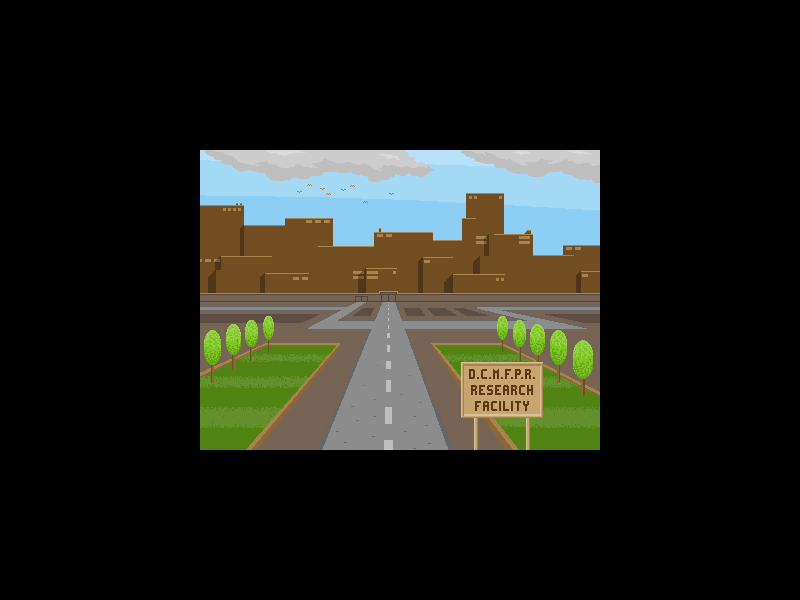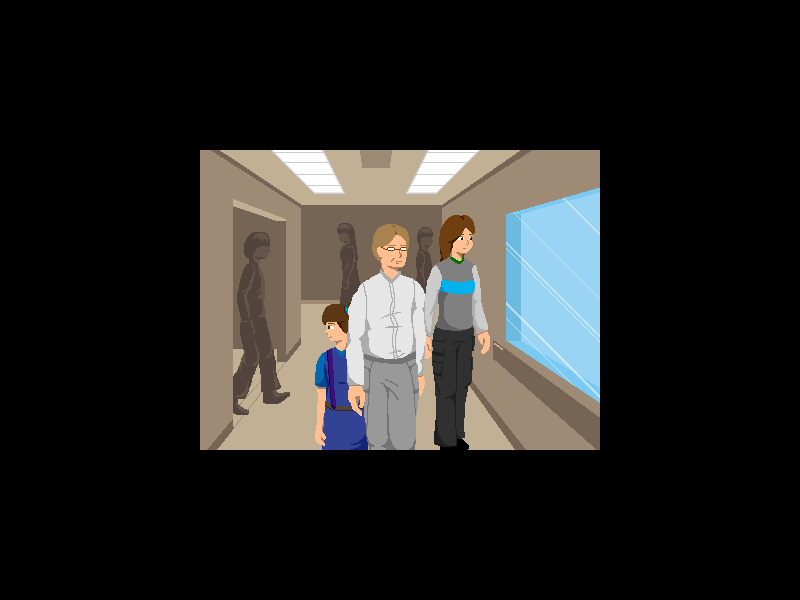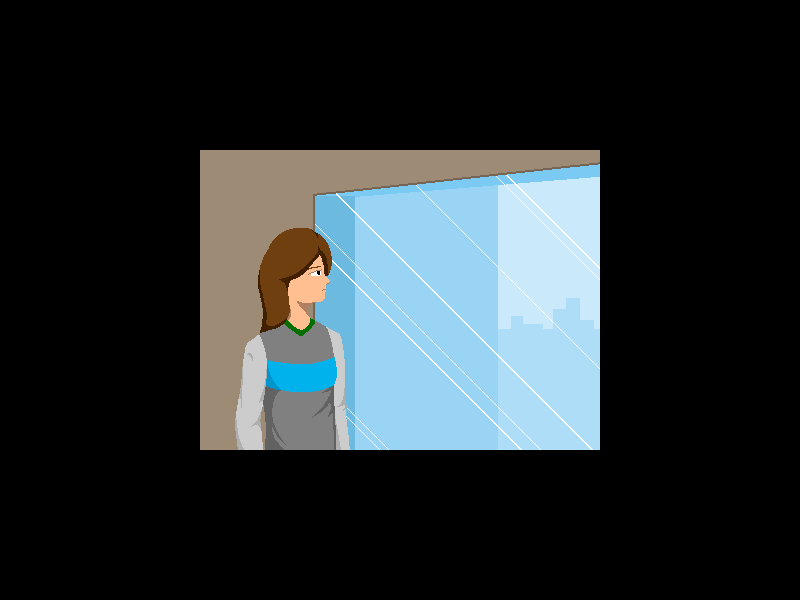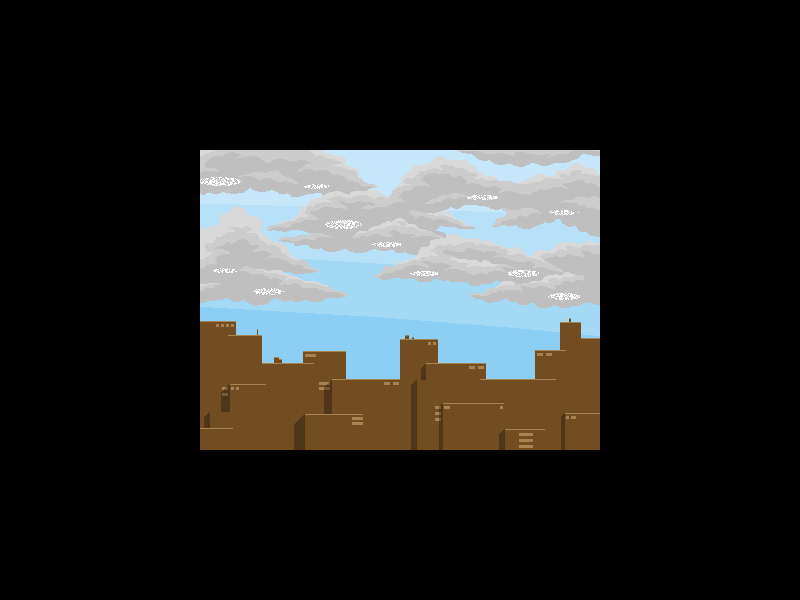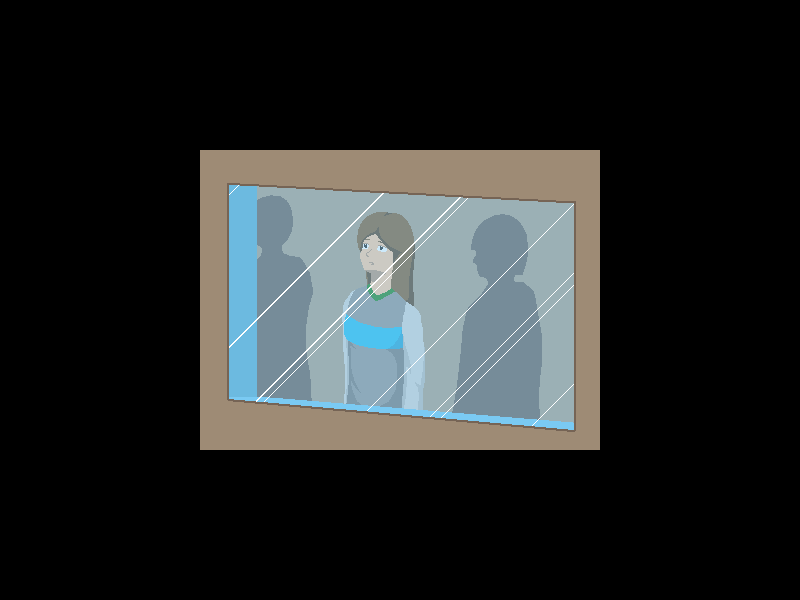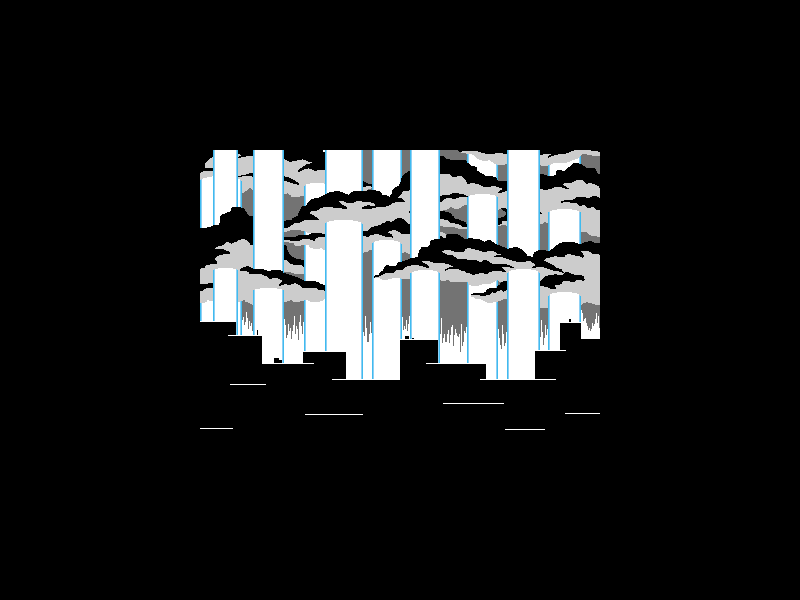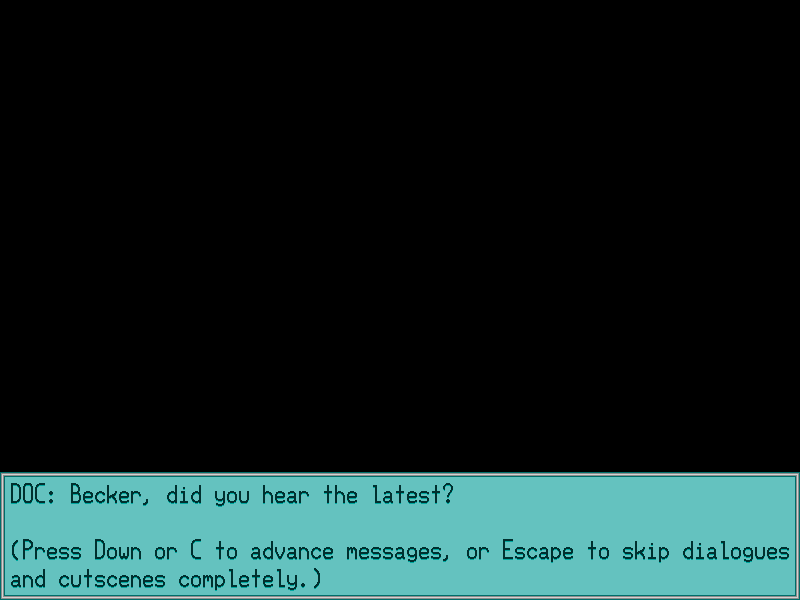 BECKER
You mean reallyjoel's dad? Of course.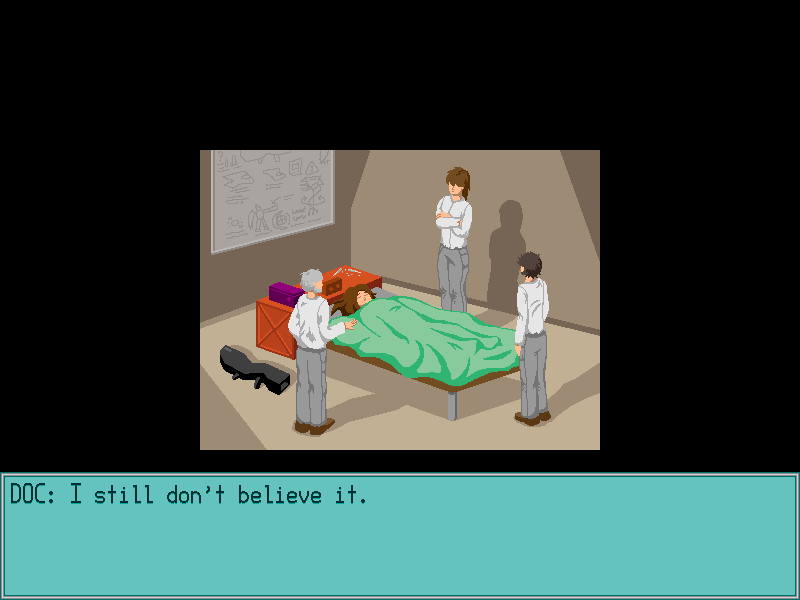 BECKER
Hey, if anyone can beat that game while juggling three cakes AND doing the laundry, it's reallyjoel's dad.
DOC
Look. All I'm saying is, you shouldn't believe everything you hear.
BECKER
When it comes to that guy, I believe anything. I saw him in person, beating some game with a gopher in two minutes flat. He didn't even push the umbrella button ONCE.
PLAIT
Stop bickering about video games. What about Iji?
DOC
Oh, yes, of course... there, I've set her Nanofield to wake her up. So Becker, you even believe that part about him beating Hero Core with one toe while blindfolded and... wait... what's that sound?
BECKER
What's wrong?
DOC
Oh no... everyone to the safe room!
PLAIT
TOO LATE! THE TAS- AAAAAH!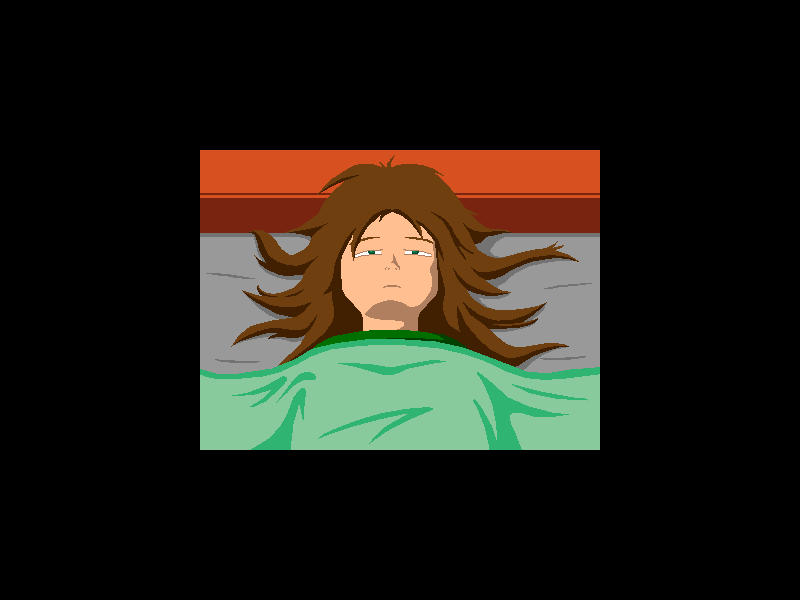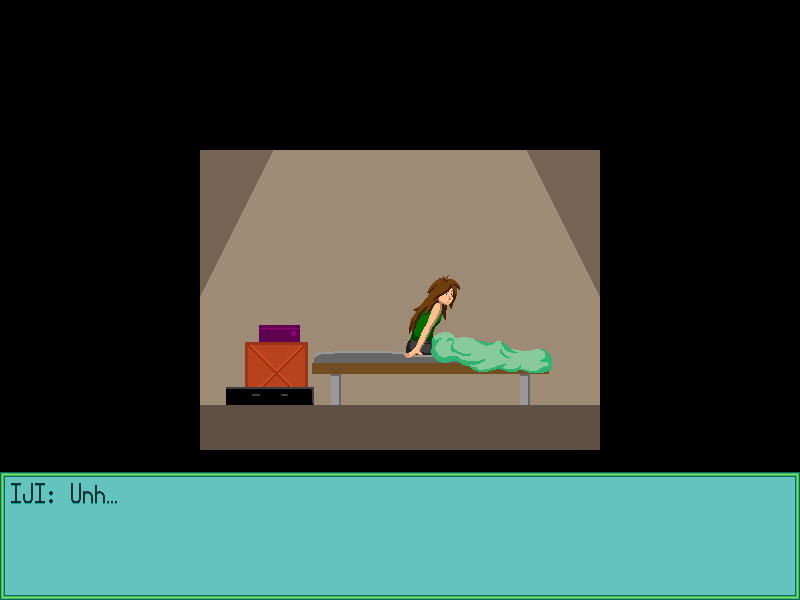 IJI
Hello?
All I can remember were some people talking about video games...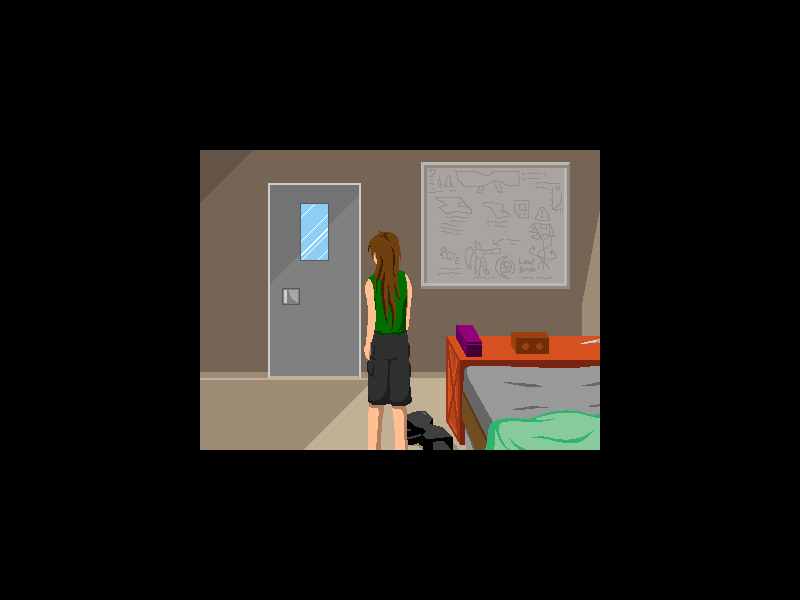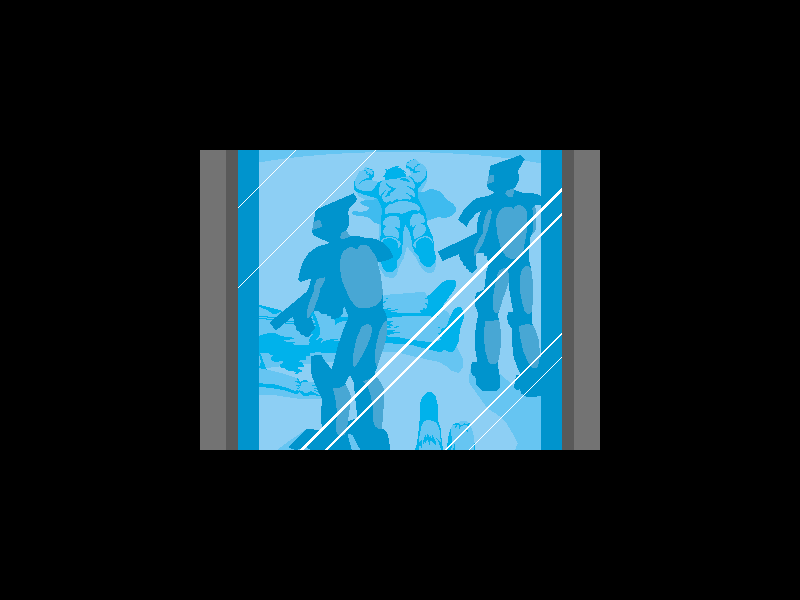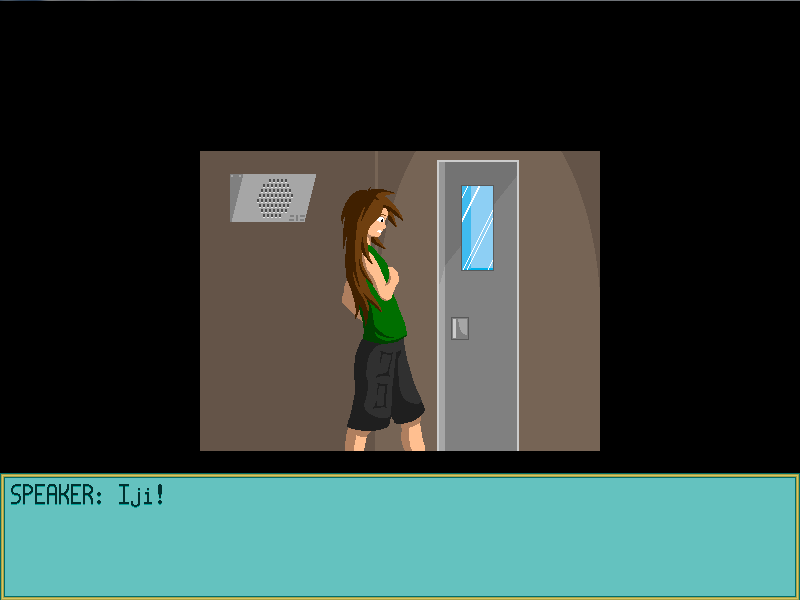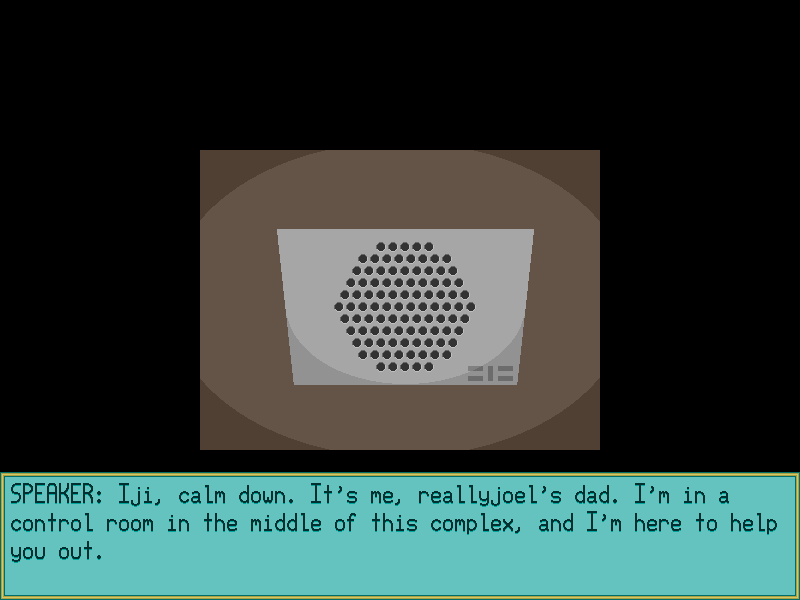 IJI
reallyjoel's dad?! For real?
DAD
Yes, but you shouldn't talk of the Tasen could hear you. I can talk as much as I want - I'm so pro, I use all the speakers at once, and they don't understand human languages.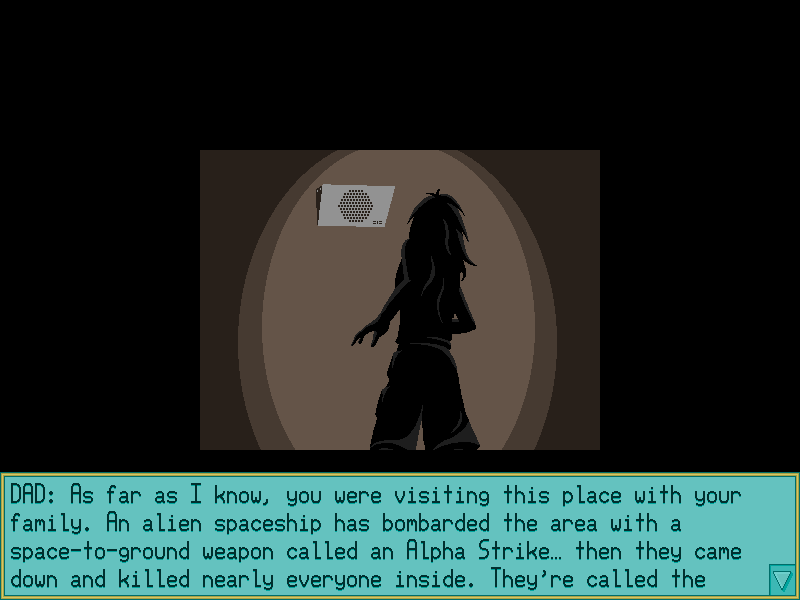 DAD
...Tasen, and your mission is to make them leave this place.
IJI
H-How? How am I supposed to do that?
DAD
Since the Tasen invaded, a team of researchers trapped in here studied their Nanotechnology, and managed to make a cyborg soldier out of you with that technology. All you need now are the skills of a true video game master, and this won't be a challenge at all.
IJI
But... but I don't have those skills! I could never be as good as you!
DAD
Anyone can be, Iji. Just close your eyes and visualize yourself finding the nearest Tasen leader, talking sense into him and making them leave the planet. And if that fails, visualize yourself calling in a second race, fighting through a warzone, sabotaging an alien spaceship, defeating some of their best and/or most insane soldiers, finding another leader and defeating his 40-foot mecha with nothing but a Resonance reflector with ridiculous reload time.
IJI
That's... that's a lot to visualize! Okay, I'll do it... I can do this.
DAD
Concentrate, now. You won't become pro, without trying.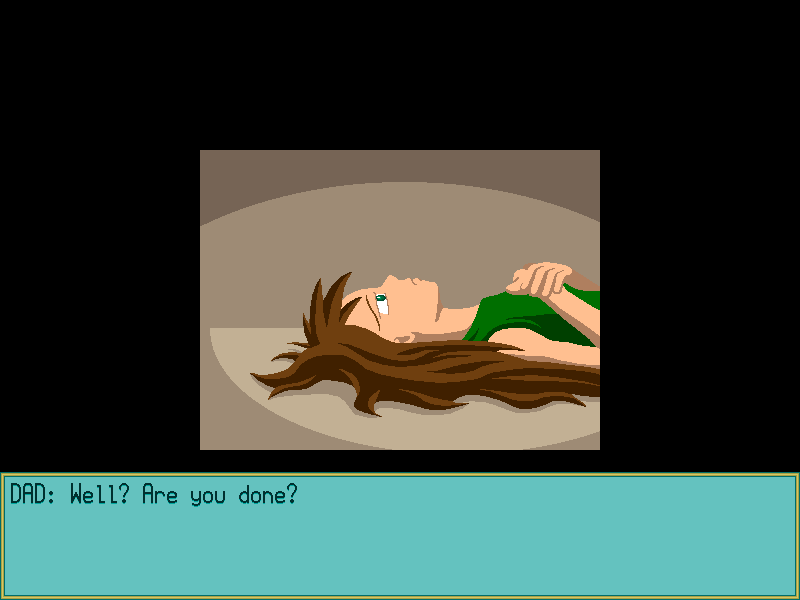 IJI
Almost... but I can't even imagine getting past the first sector.
DAD
Oh, don't worry. Back when I beat Jumper without pressing the jump button, I thought it would be impossible too.
IJI
Uh, that actually sounds... impossible.
DAD
Naw, not really. It was tough at first, but I just had to get better.
IJI
Hmm. So all I have to do is think, move and fight beyond perfectly? Like, superhumanly?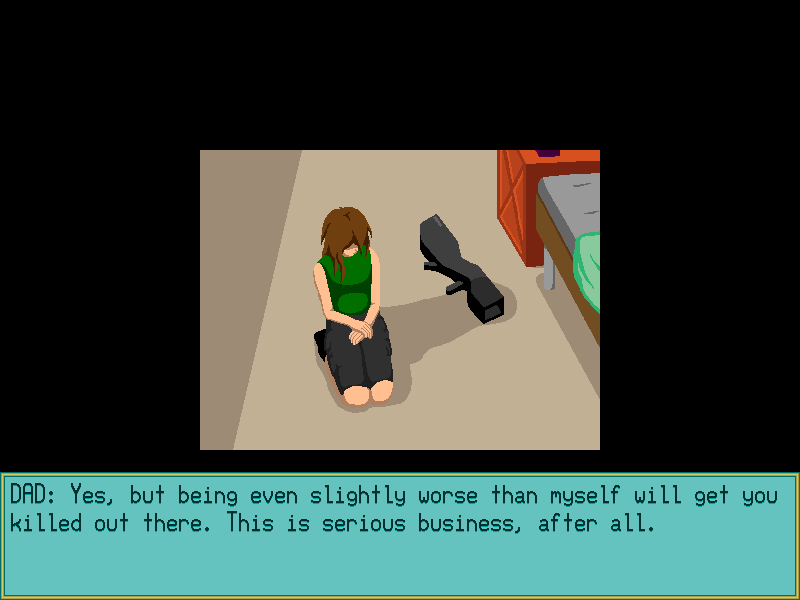 IJI
Hhh. Alright, I'll try to match your skill, if that's my only chance.
DAD
Very good. Just remember that perfection is not enough.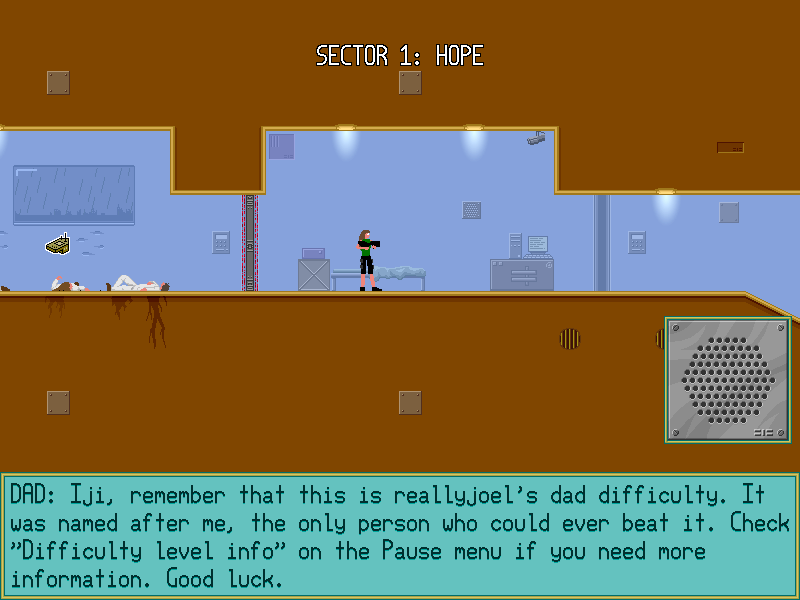 Okay! Let's rock.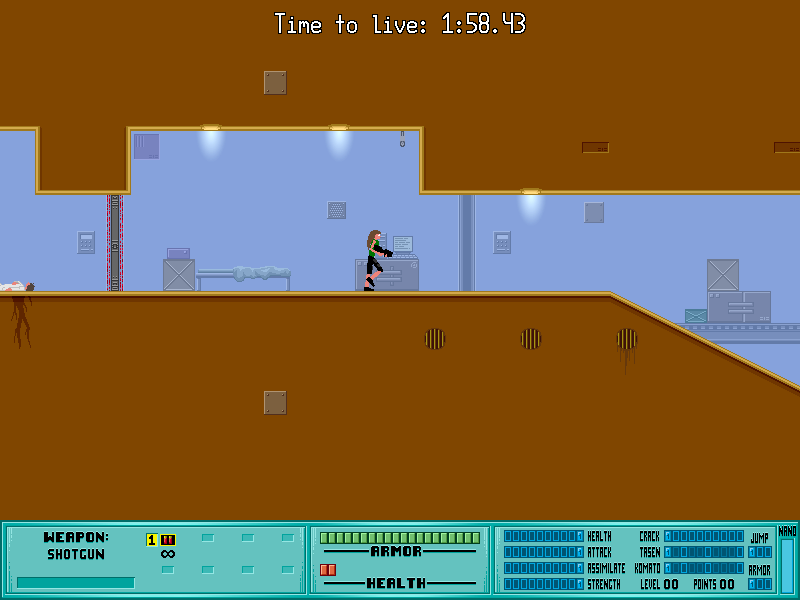 DIFFERENCES ON REALLYJOEL'S DAD DIFFICULTY:
Sector 1 has a 2-minute time limit.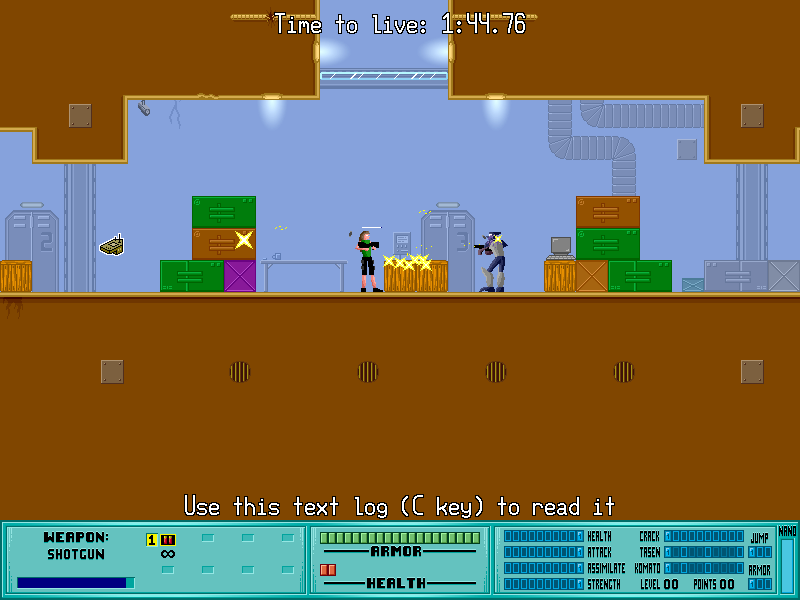 Enemies are changed to be more numerous and powerful!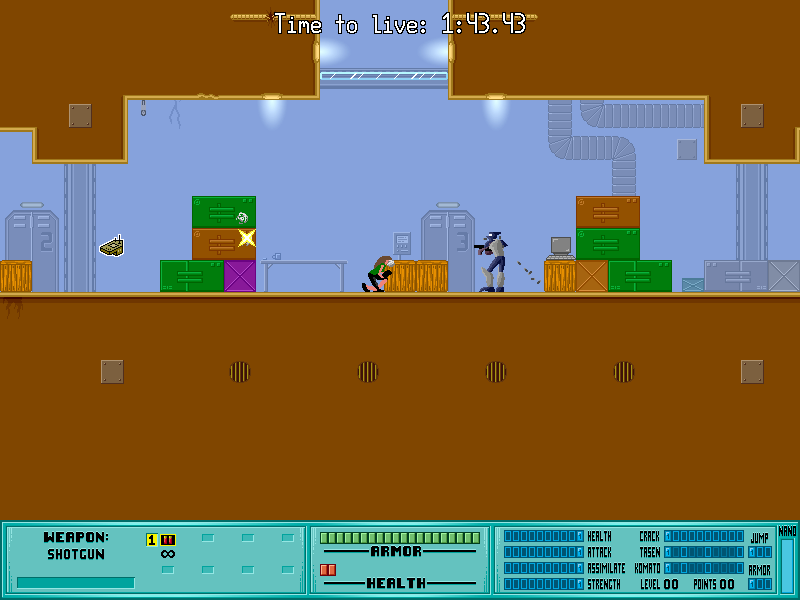 Enemy HP, armor, speed, security, and weight doubled!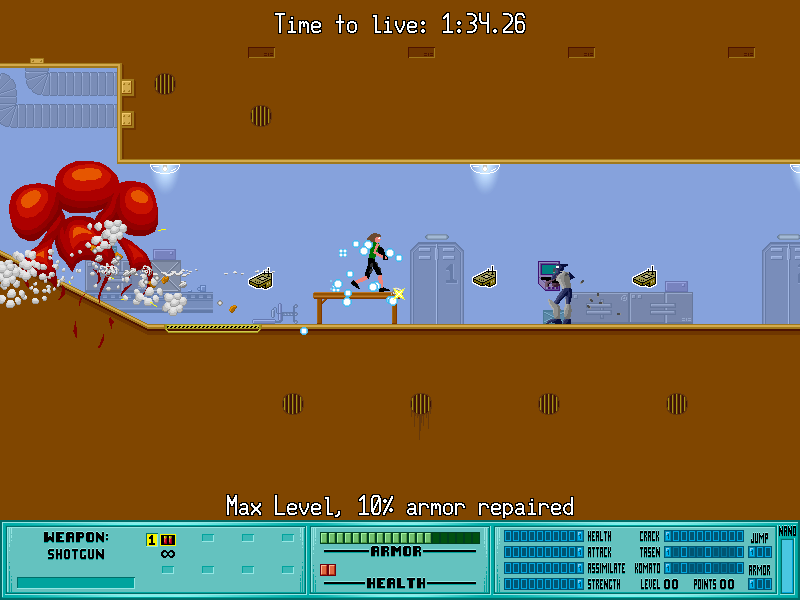 You cannot gain levels! All enemies are faster than you! No healing items!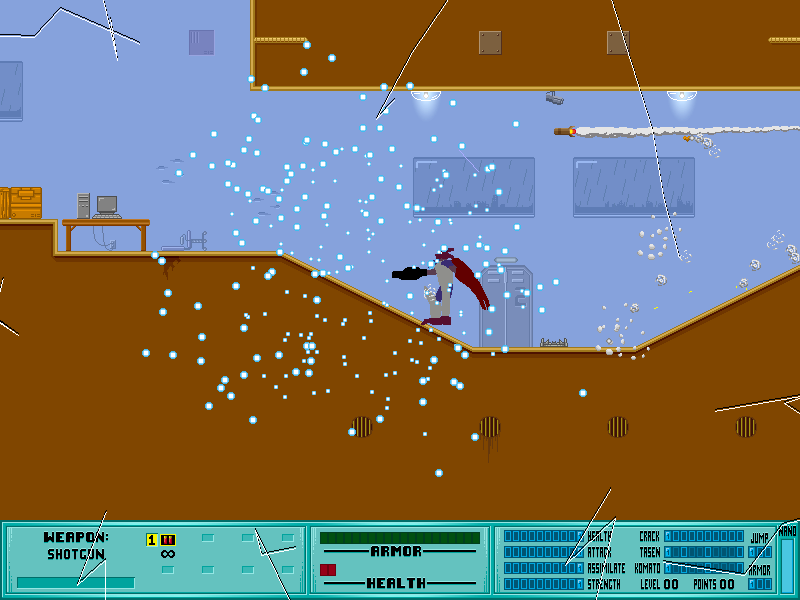 Enemies attack as often as possible! Enemies always dodge/reflect projectiles when possible! Cracking time reduced to 1 second!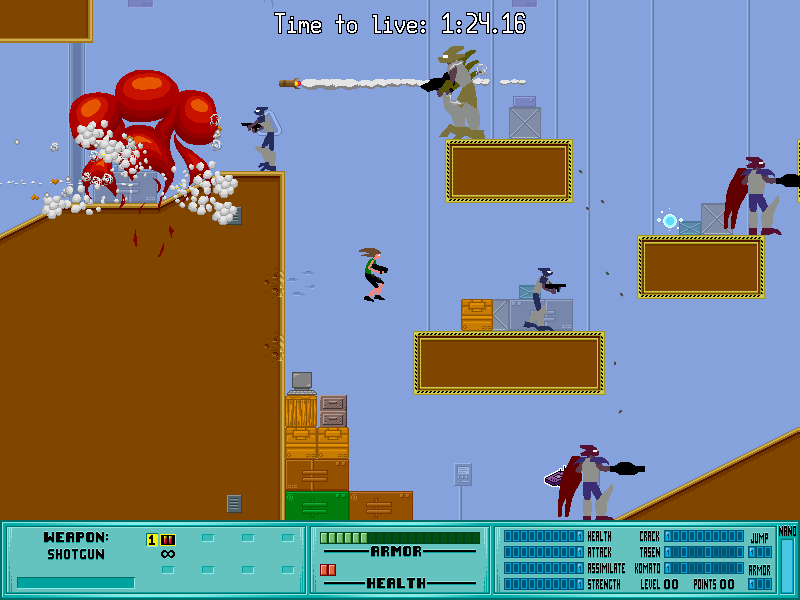 Nano Overloads do not exist! Bosses are impossible for everyone but reallyjoel's dad!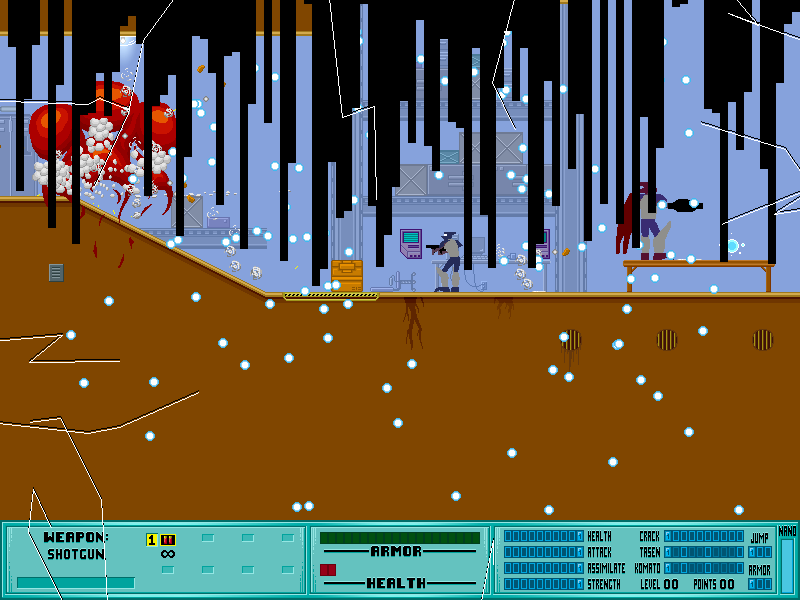 And even if you somehow did manage to get to the end of the sector, SOMEHOW... there's a laser wall that won't open up until you've destroyed every enemy on the level.
In case you haven't picked up on this subtle fact:
reallyjoel's dad difficulty level is, in fact, literally impossible.
Unless you're reallyjoel's dad.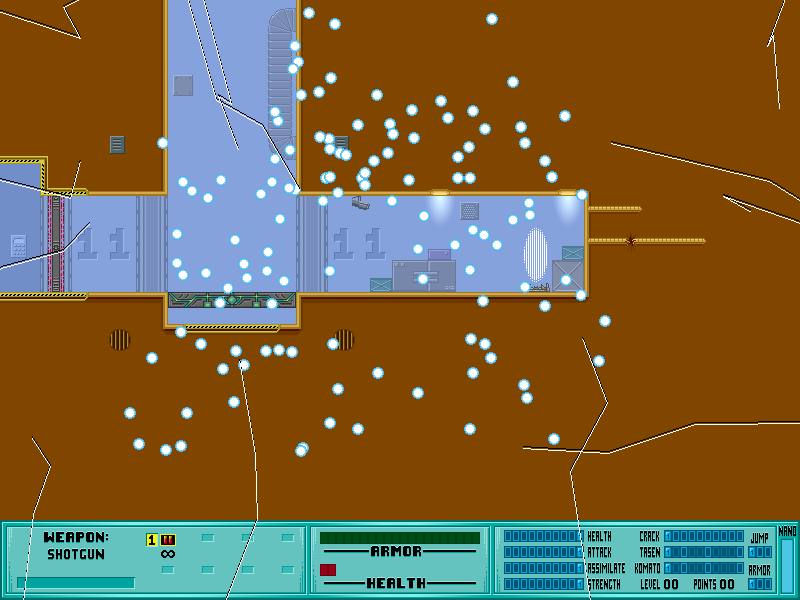 Next time: We try something easier!
<<
|
^^
|
>>