<< | ^^ | >>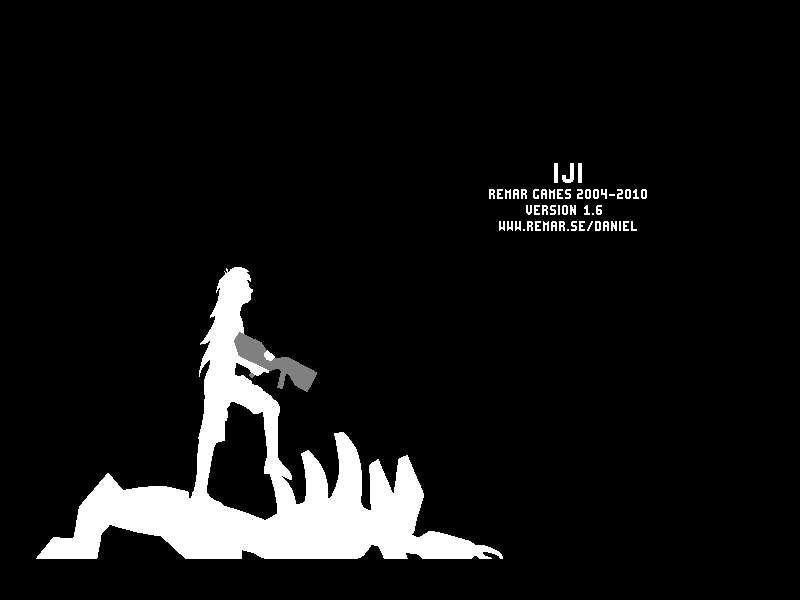 LET'S PLAY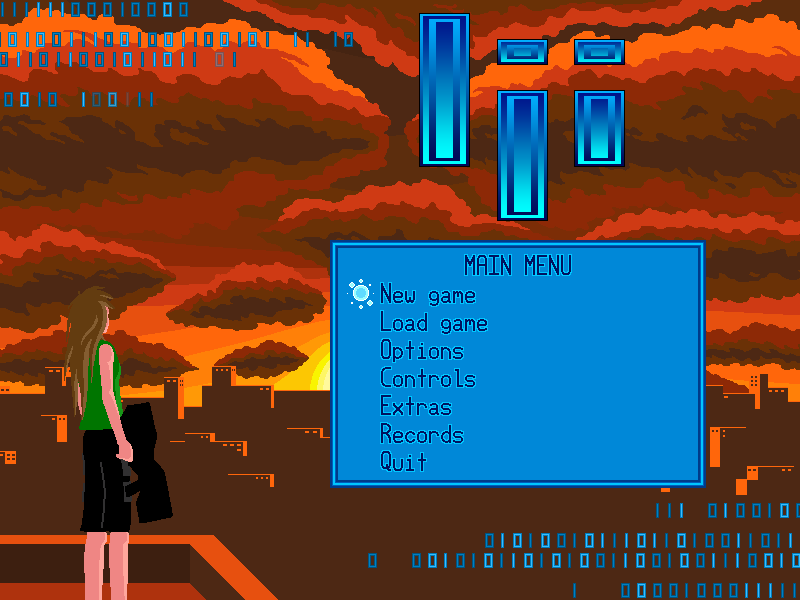 IJI


Iji is a brutal Swedish freeware deconstruction of the action game genre with an emphasis on moral choices, shooting aliens in the face, and secrets. I will be playing it three times!

Let's Play Iji: A normal run through the game, finishing with the normal ending.
Let's Play Iji Again: A second run making a lot of different choices, unlocking most of the game's 60+ secrets, and getting the alternate ending.
Let's Play Iji Gaiden: Silly nonsense.

With no further ado, let's begin!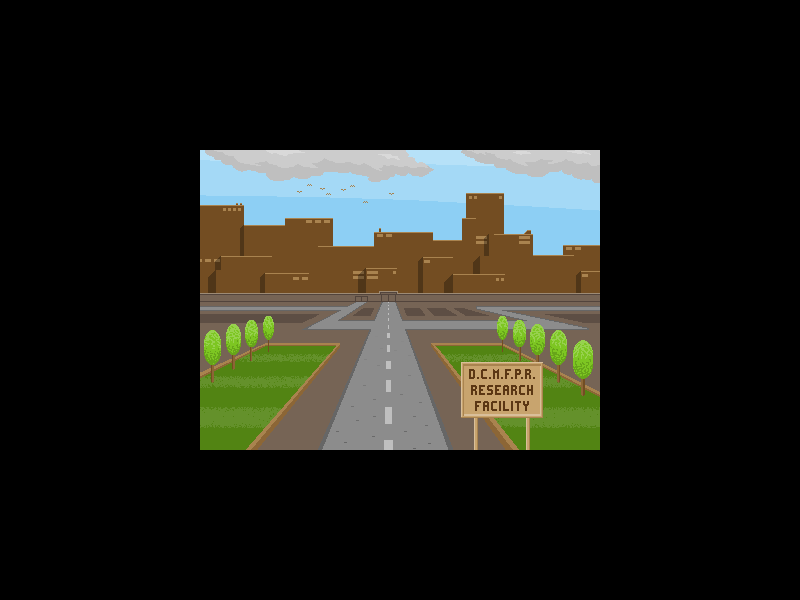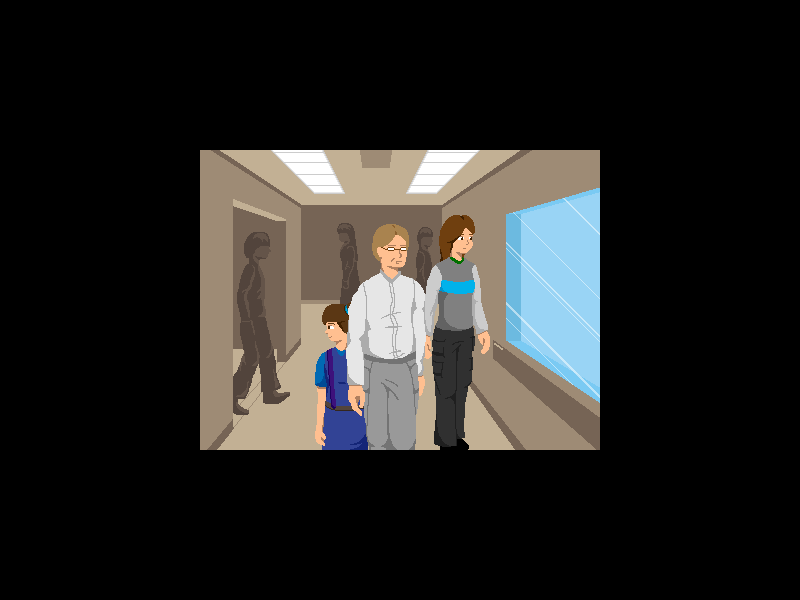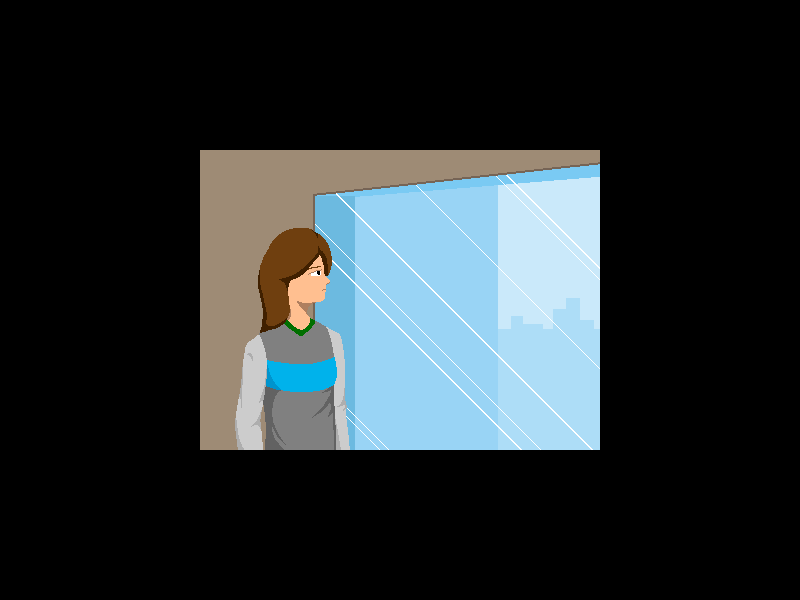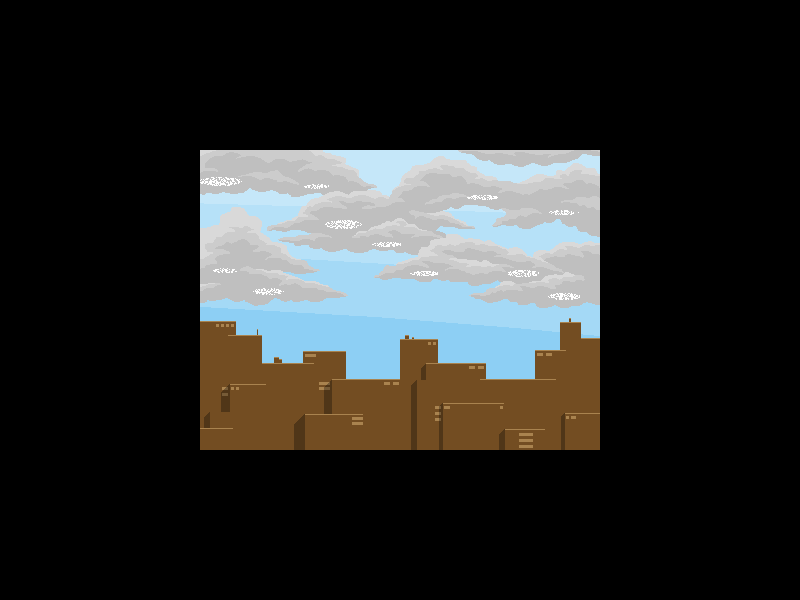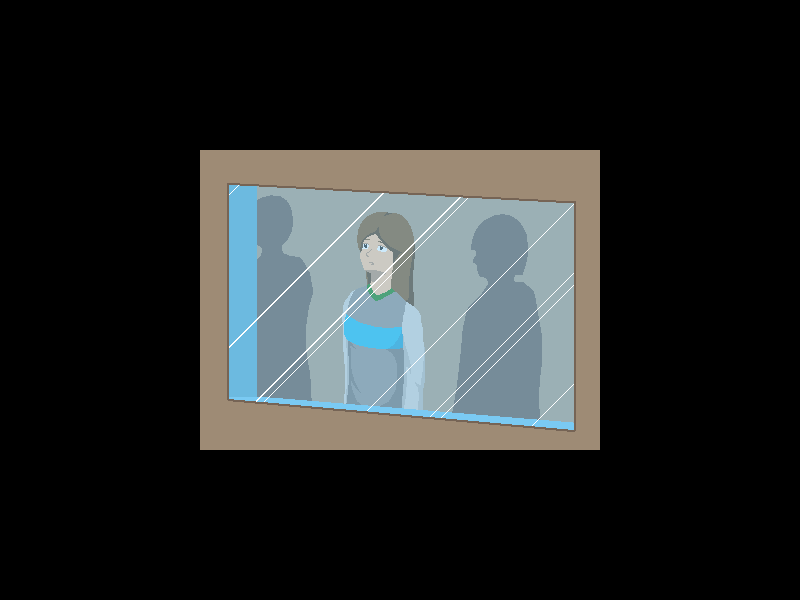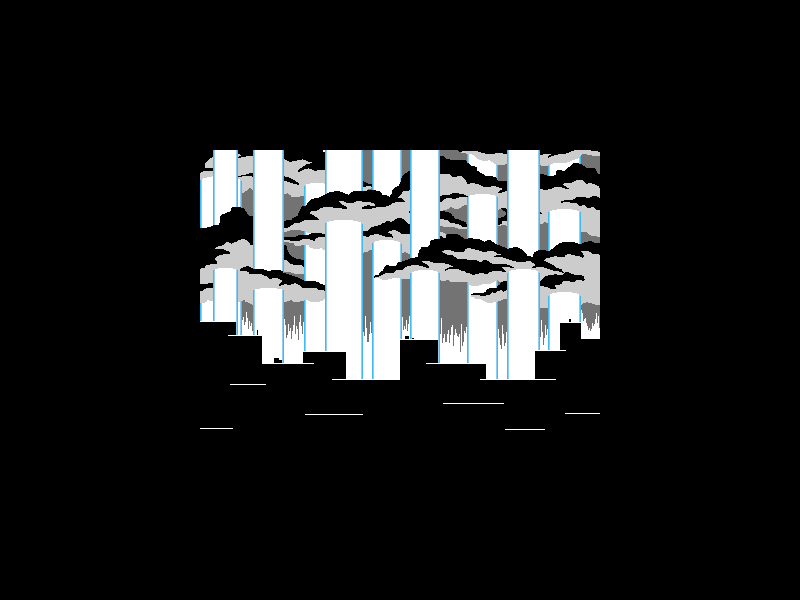 ---




DOC
Okay, we're done.

BECKER
Are you sure we should do this? What if she malfunctions, or dies? I want another week to make sure.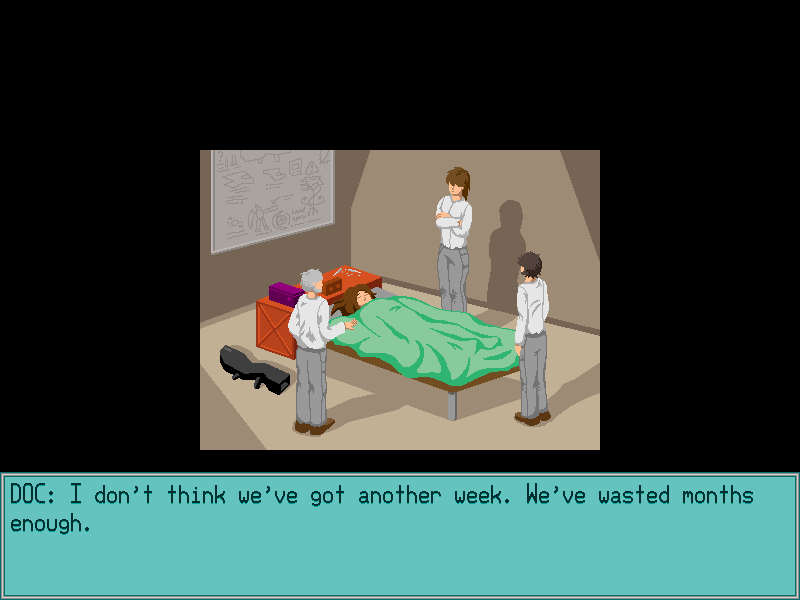 BECKER
What good will it do if we can't perfect her? They have an army, and we have a potential soldier at best. Even with that gun we found -

DOC
Look. As long as we can do something, that's better than nothing at all. I'd rather see her alive again at least once before we die.

BECKER
Hm. Like she'd make that much of a difference.

PLAIT
Stop bickering already. Should we wake her up or not?

DOC
Yes. Yes, of course... there. Now, first we should check mental stability, sensory response and... wait, what's that sound?

BECKER
What's wrong?

DOC
Oh no... everyone to the safe room!

PLAIT
TOO LATE! THE TAS-AAAAAH!


---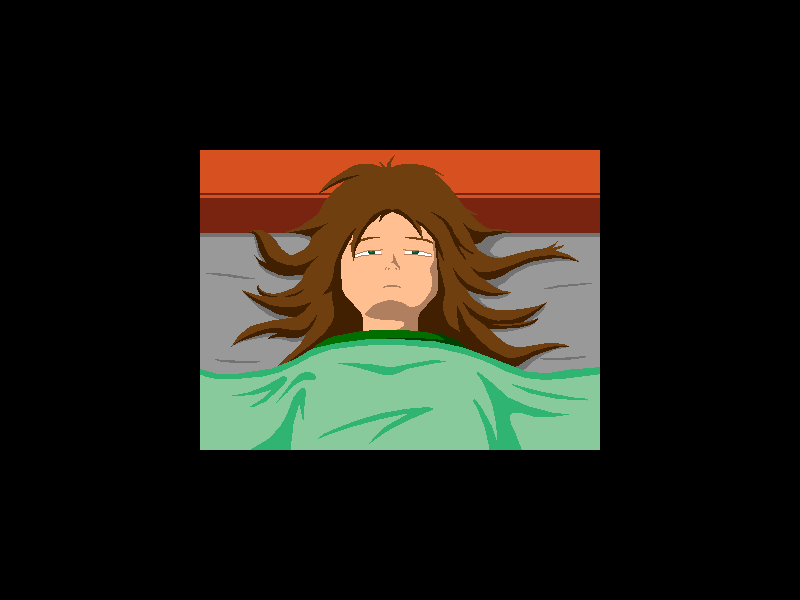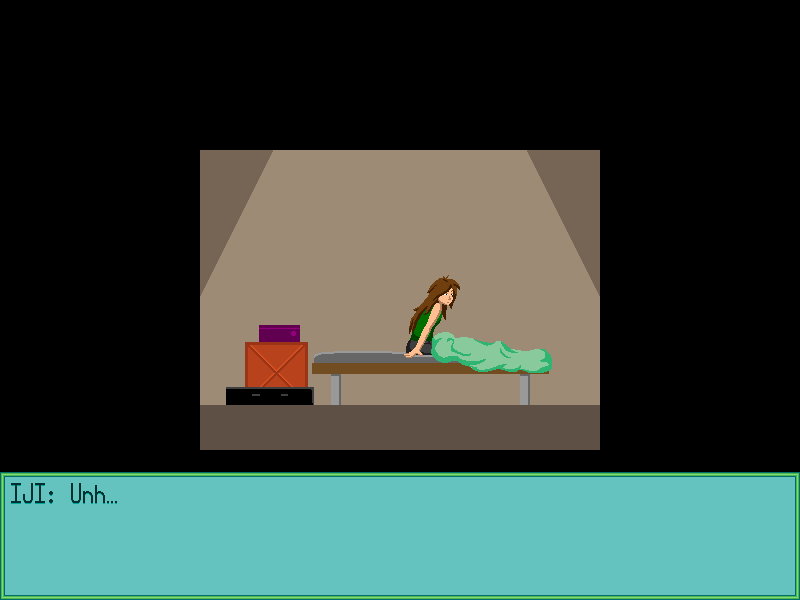 IJI
Hello?
Dad? Mia?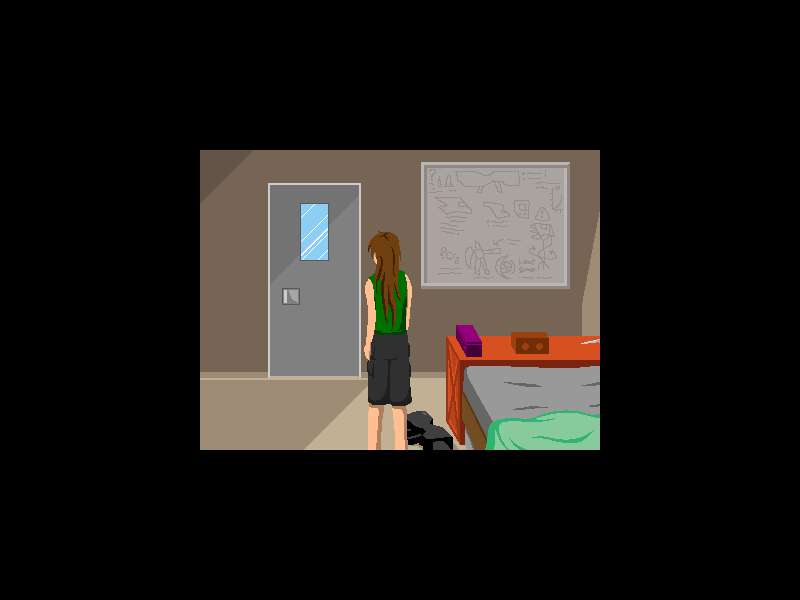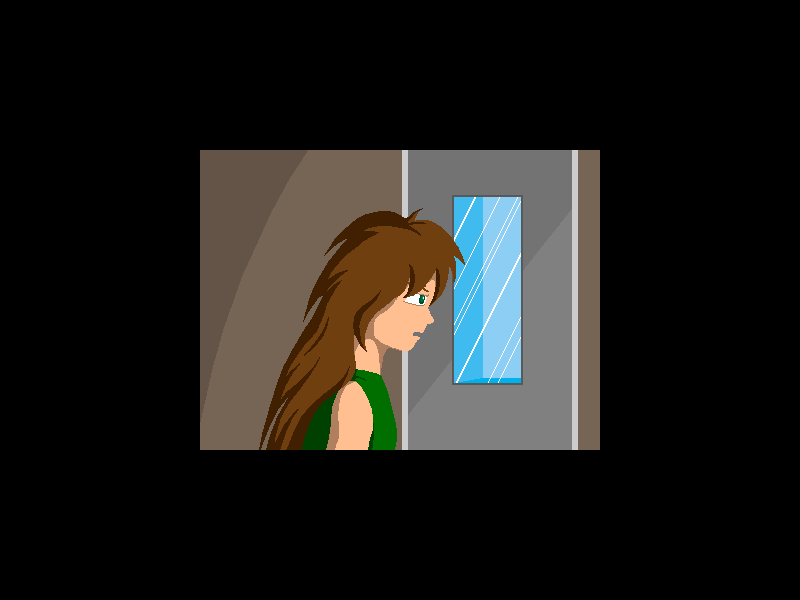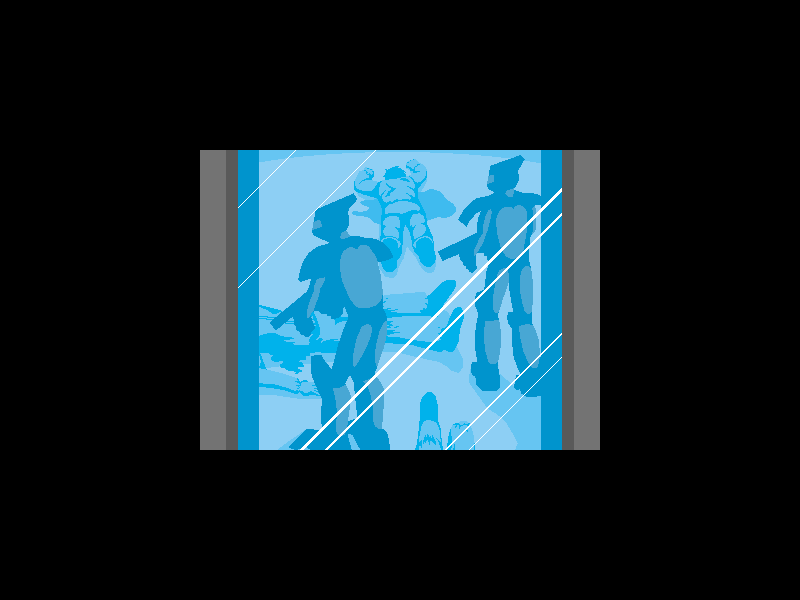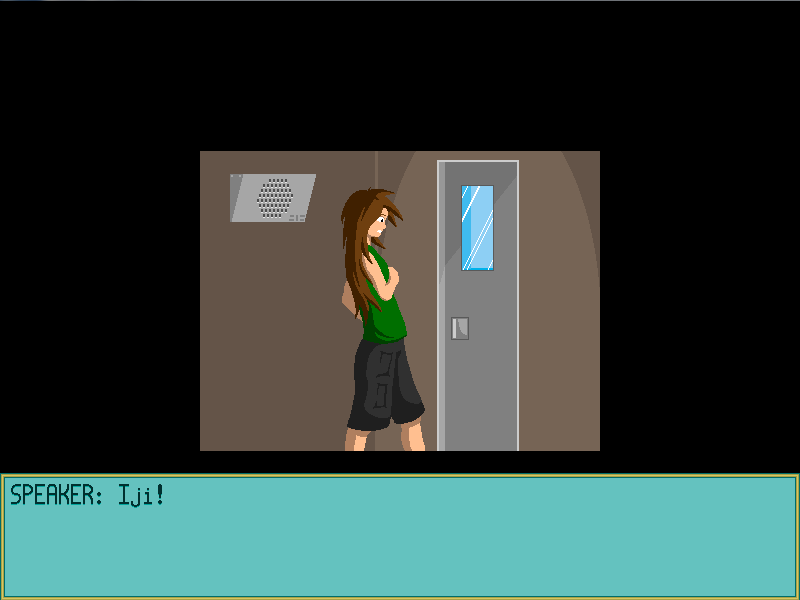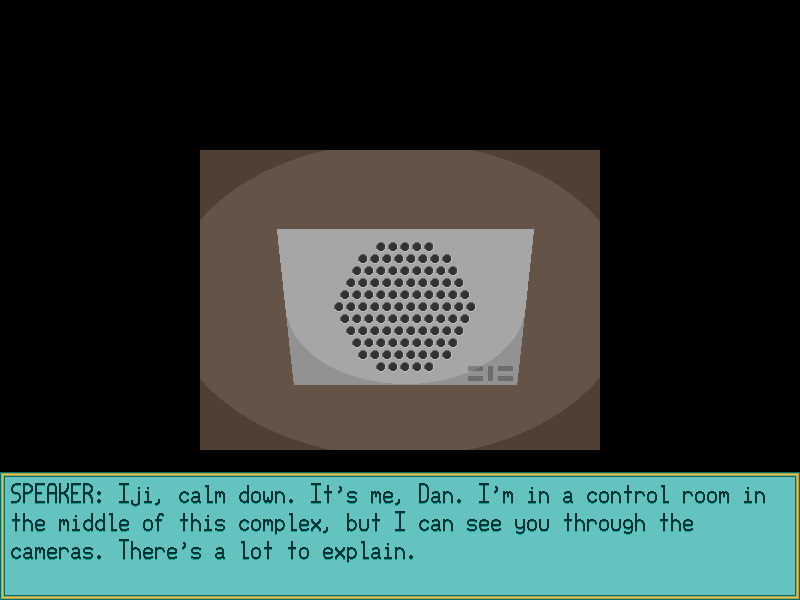 IJI
Bro?! Can you hear me?

DAN
Keep your voice down! Yes, there are microphones in these speakers, but you shouldn't talk or the Tasen could hear you. I can talk as much as I want. I use all the speakers at once, and I don't think they understand any human languages.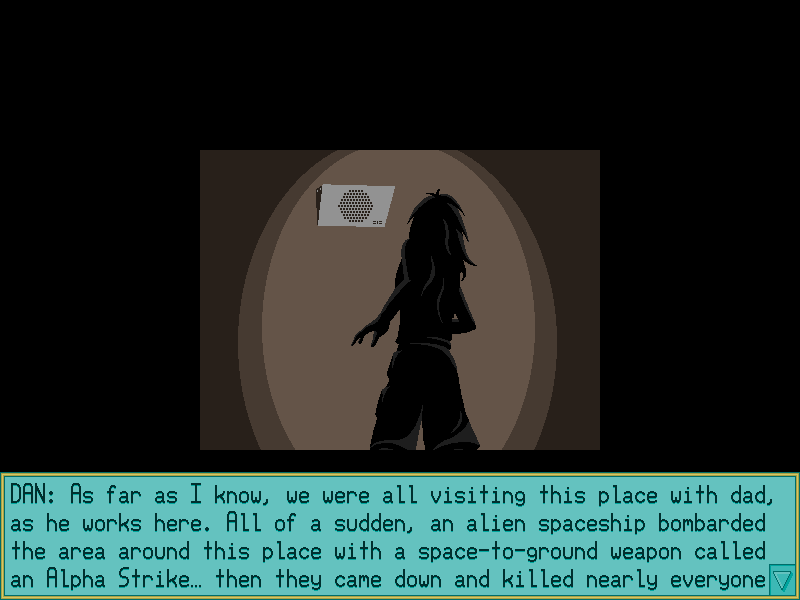 DAN
...inside. That's why I'm stuck in this control room. They're called the Tasen, and I don't know why they invaded this complex or if it's possible to make them leave, but I'm trying to find out - and I need your help to do it.

IJI
Y-You're lying! That's -

DAN
Calm down and listen. It's been six months since the Tasen invaded this place. Since then, a team of researchers trapped in here tried to study their Nanotechnology, to find a way to stop them. THey managed to make a cyborg soldier out of the only suitable survivor they could find, using the Tasen's technology. You are that cyborg.

IJI
N-No! Y-You're just making this stuff up! It's just a dream, isn't it?!

DAN
Iji, calm down!

IJI
NO! I...

DAN
IJI!



---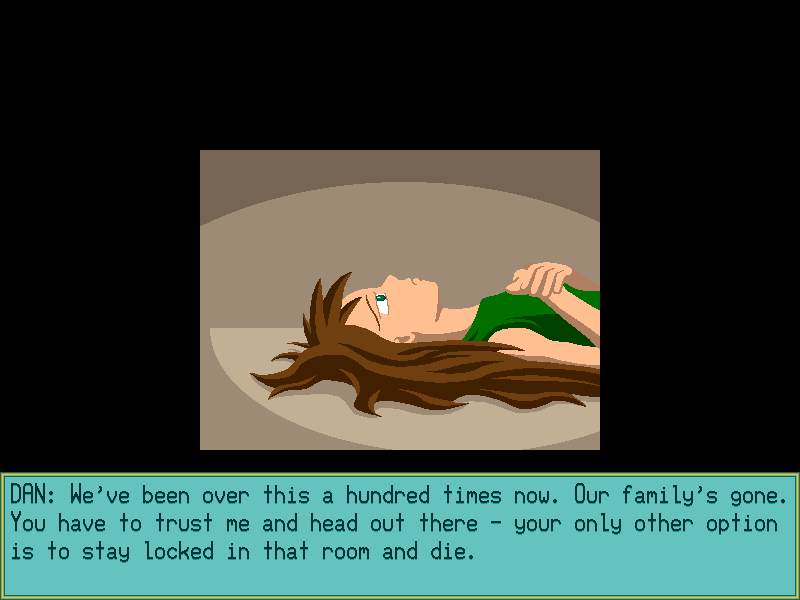 IJI
I know.

DAN
Your goal is to talk to one of the Tasen leaders, and convince them to take their spaceship and leave.

IJI
But, why hasn't anyone done something about them? Hasn't the rest of the world noticed what's going on here?

DAN
I think we'll have to take this one step at a time. You really have to get going soon, or the Tasen will find you.

IJI
Okay.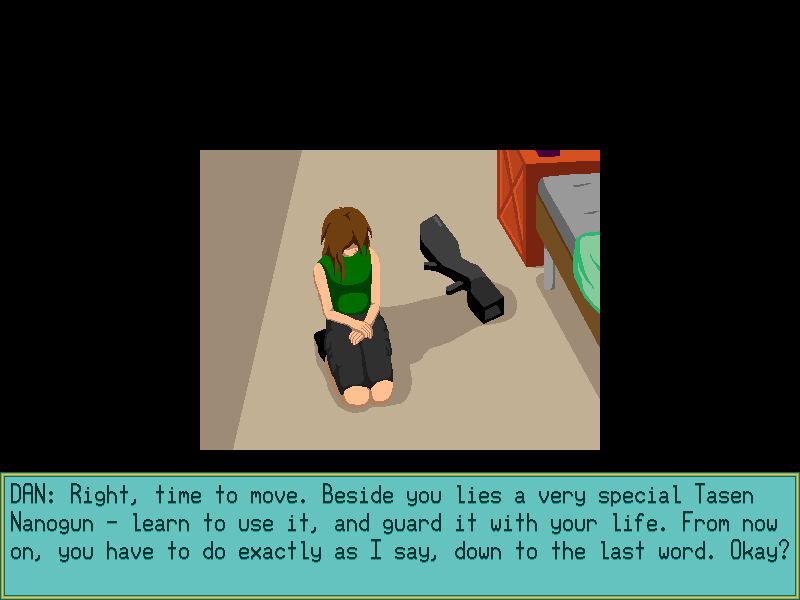 IJI
Hhh. Alright, I guess I'll try.

DAN
I'll direct you to a Tasen Elite called Krotera, so we can have a talk with him. Remember his name. You have the ability to understand their language, and your personal Nanofield alters what you say, so they can understand you too. Stay on your guard; everyone in this complex is under orders to kill on sight. Don't bother trying to communicate with anyone but Krotera. I'm sorry, but we have to do this... good luck.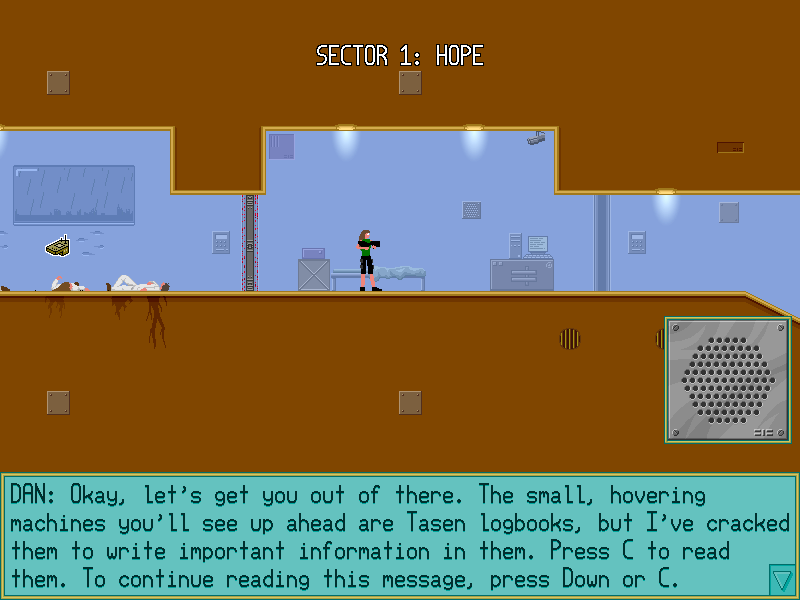 Sector 1: Hope


From here, Dan gives a bunch of tutorials, which I shall skip.

What can Iji do?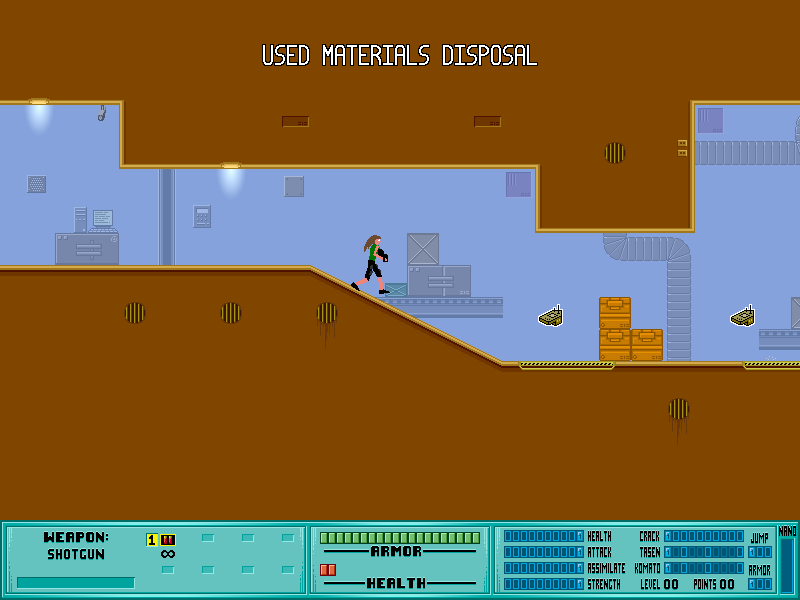 Walk!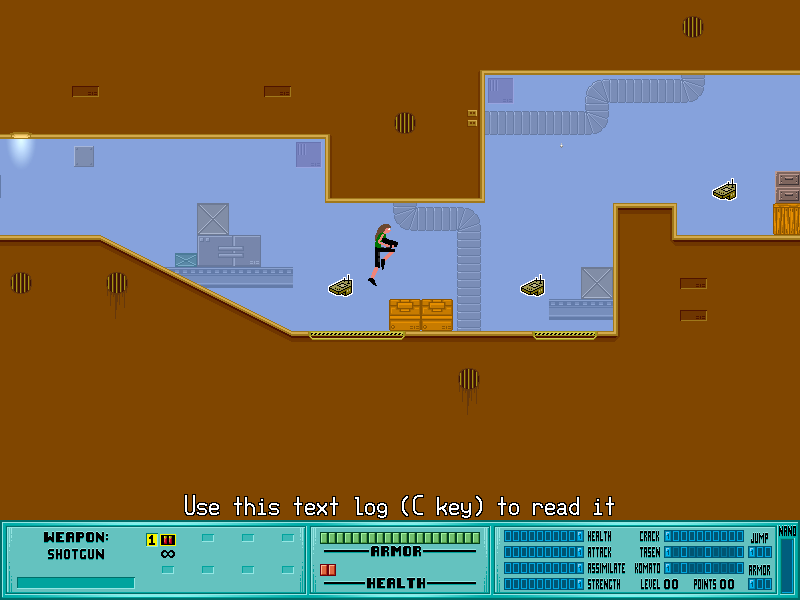 Jump!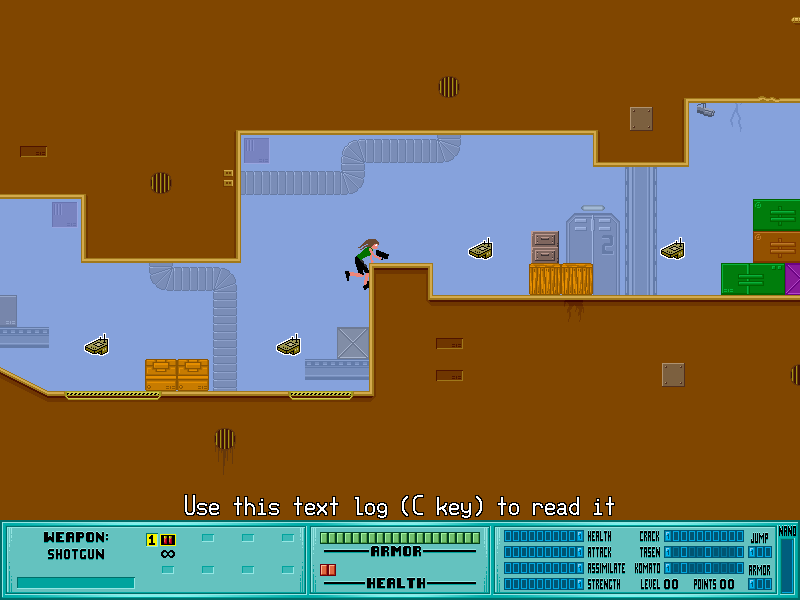 Climb!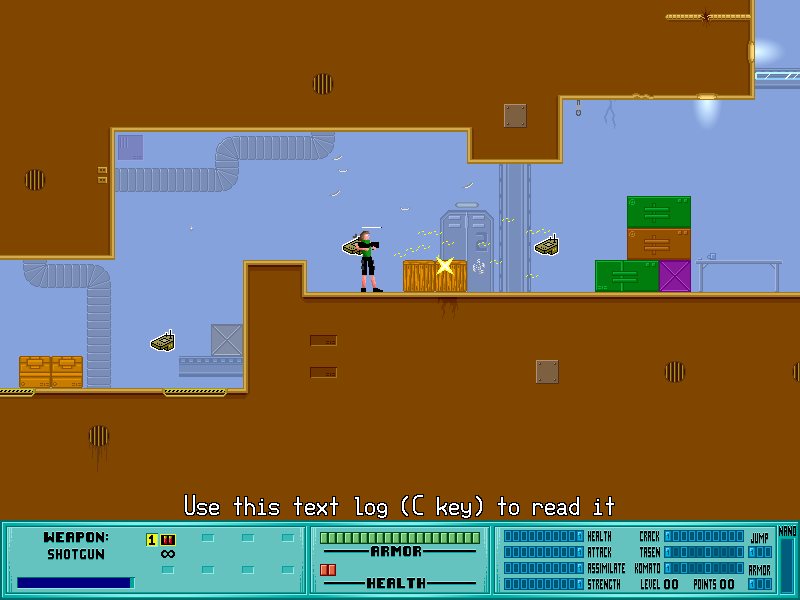 Shoot!

Okay, briefing is over. Time for live fire testing.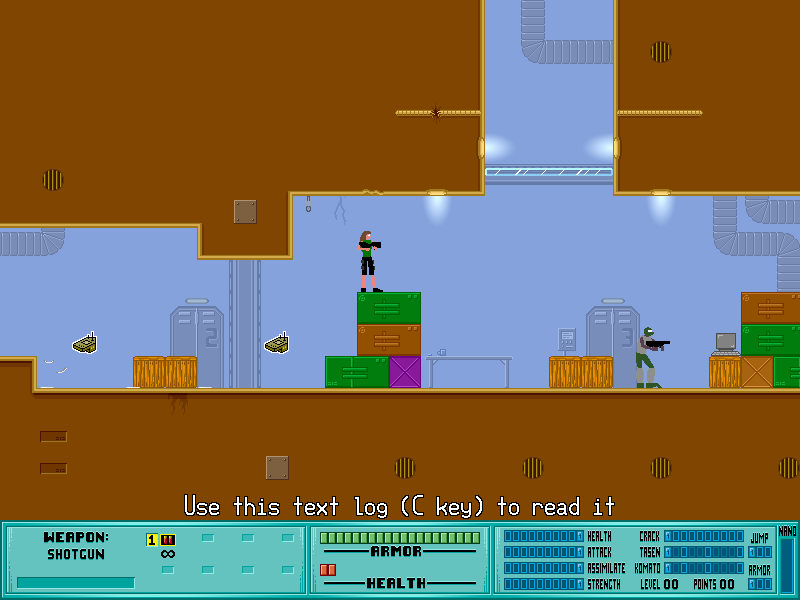 Our first enemy!


Tasen Scout
Armor: 100
HP: 1
Weight: 3
Security: 2
Height: 2.0m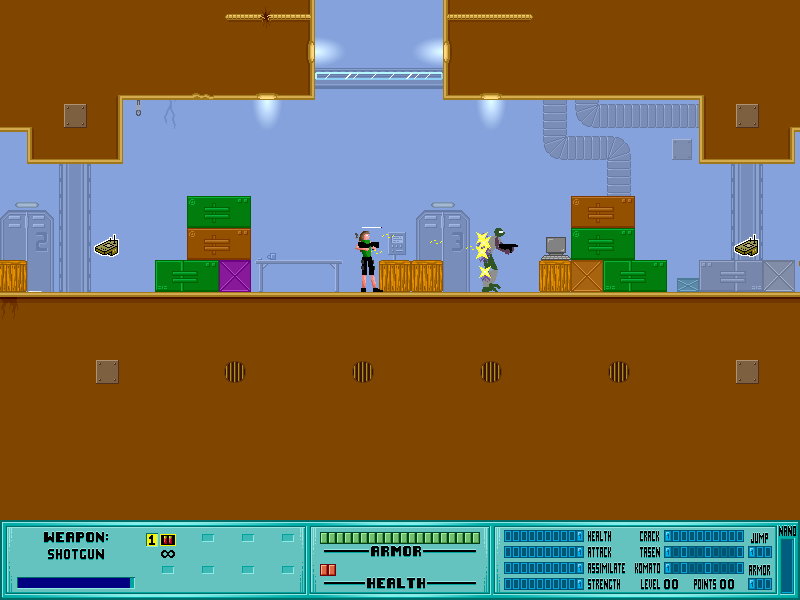 And I am fighting him with my first weapon!


Shotgun
Damage: 72 Armor
Reload Time: 1 second
Muzzle Velocity: 420 m/s
Requirements: N/A
Ammunition: N/A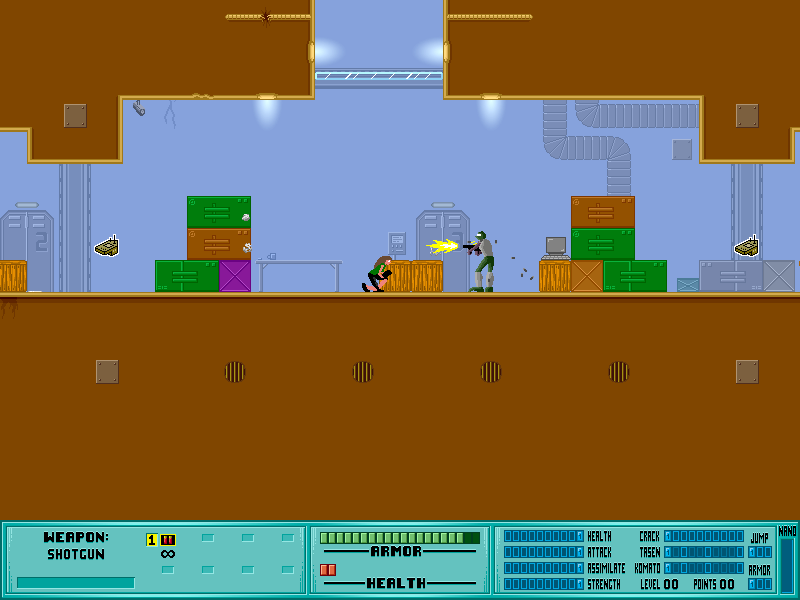 The Scout retaliates with his machine gun! I've taken some Armor damage myself.

Health is at the bottom center there - every time I run out of Armor, it refills and I lose one health. One point of health is one full lifebar of armor.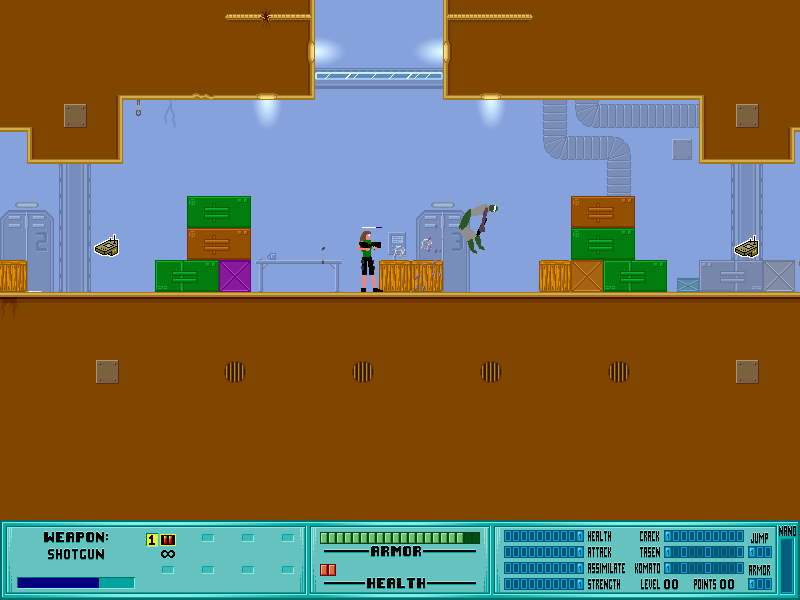 In other words, if I do 100 armor damage to this scout, it dies.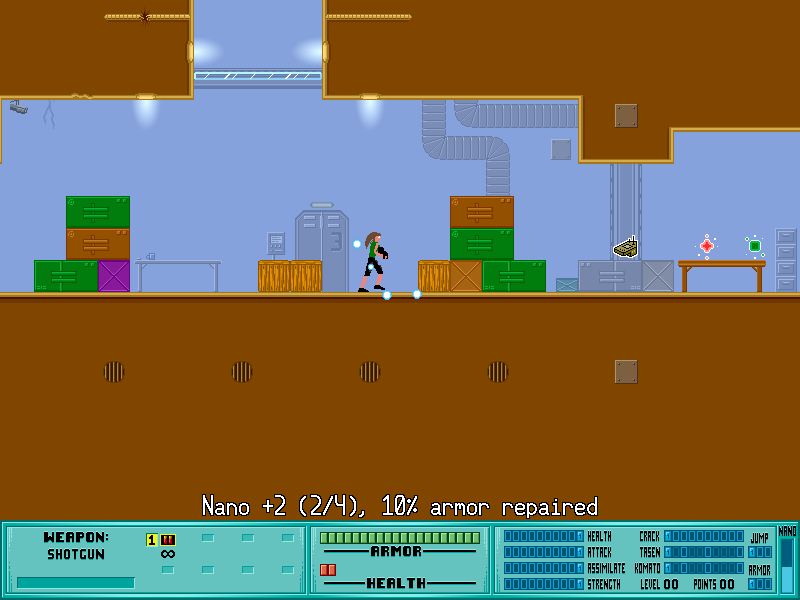 I got Nano for killing the enemy! I wonder what this means.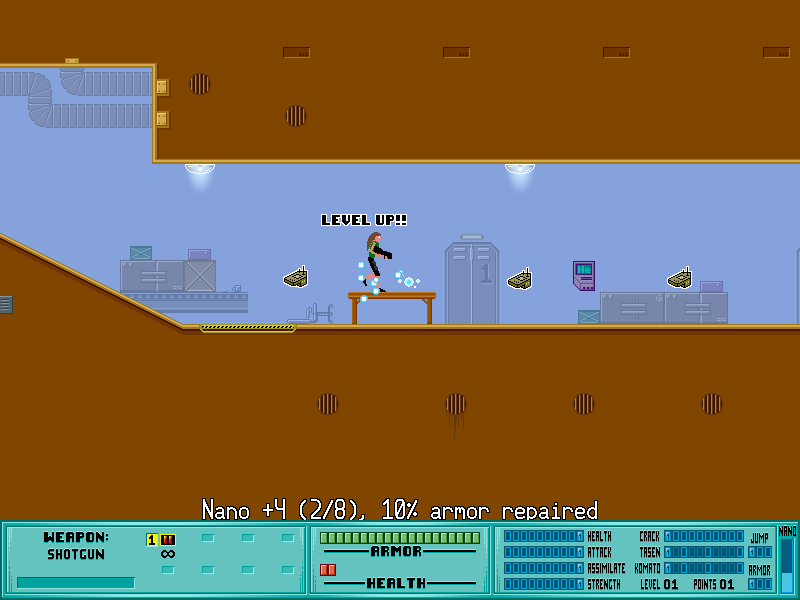 This is what it means! Nano is EXP for the game's RPG elements.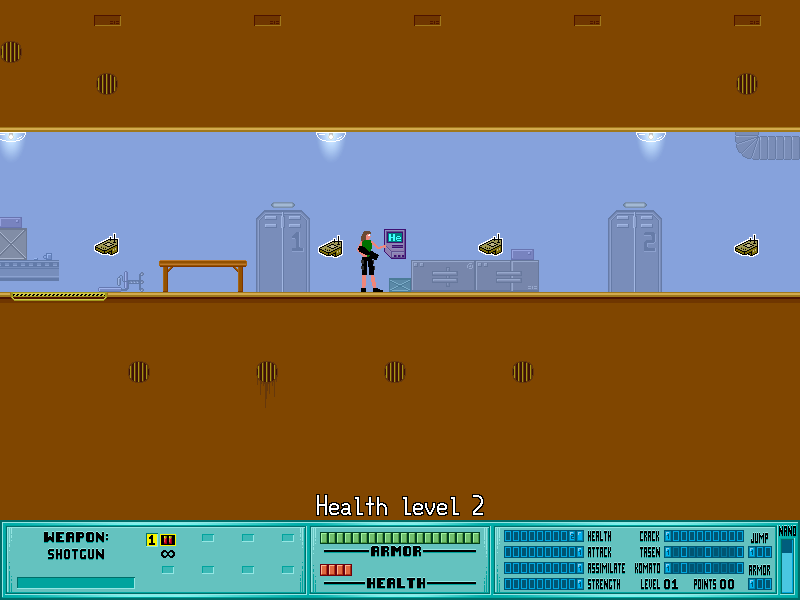 Each level gives me one upgrade point, which can be spent at Cyborg Stations like this one. The seven stats are Health, Attack, Assimilate, Strength, Crack, Tasen and Komato - more on what each does as I get to it.

Health is the most straight forward - each point of upgrade gives me 2 more max health.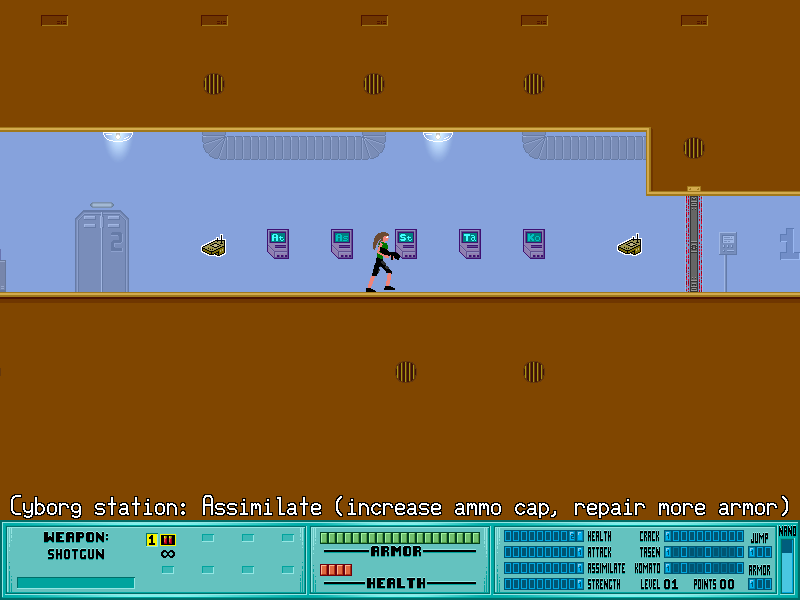 Usually Cyborg stations come in large groups like this, so that you can upgrade whatever stats you want. I, however, am out of upgrade points...

...and there's a barricade blocking my path! Time to unlease another game mechanic!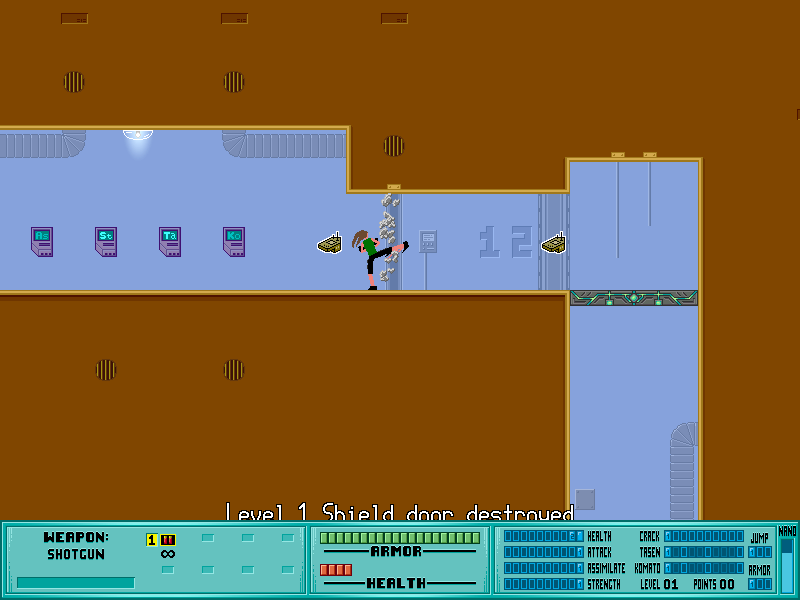 I can kick!

Doors like this one crumble before Iji's nanofield-enhanced foot. Under certain circumstances, enemies can be damaged with kicking, too...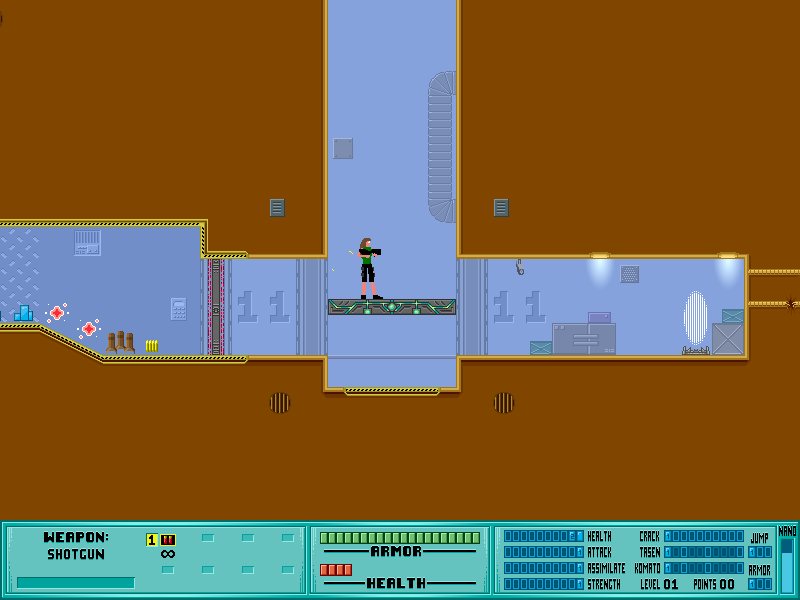 These elevators work about how you'd expect them to!

Also look, some undeniably SWEET LOOT behind another barrier...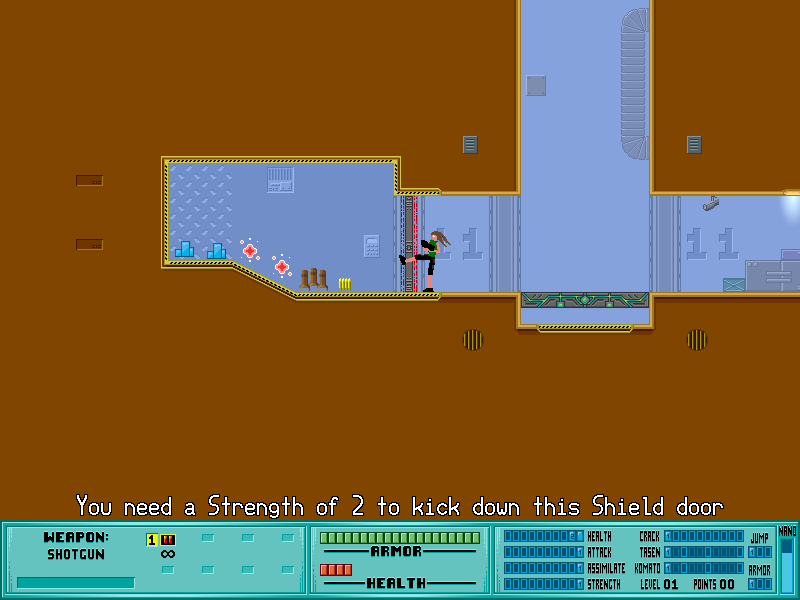 This is what upgrading Strength does! The higher your strength, the more things you can kick in half.

To kick an enemy, your strength must equal or exceed the enemy's weight.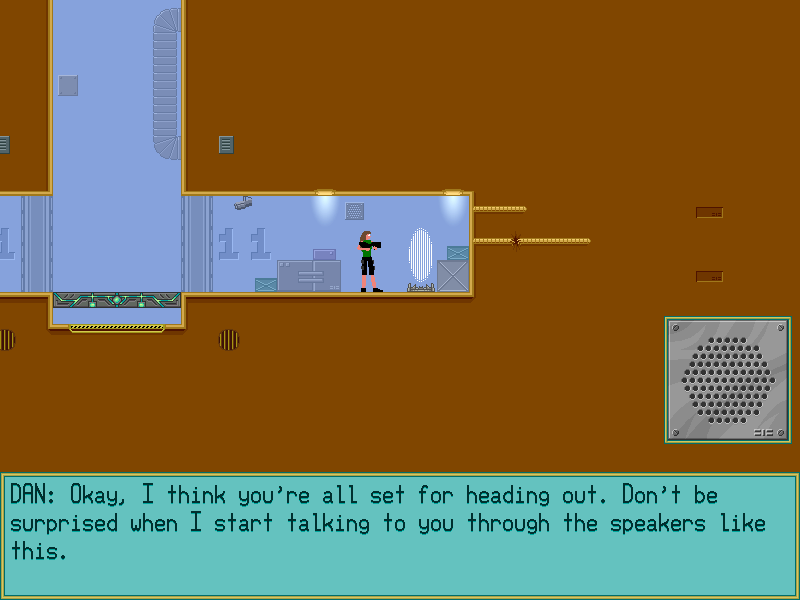 IJI
Um. Dan?

DAN
What is it?

IJI
This gun's so heavy, I can barely even carry it without standing straight... and, also, how many Tasen do you think I'll have to face on my way to Krotera? I really don't want to fight them.

DAN
You'll get used to it. Unless you learn to fight, you won't be getting anywhere.

IJI
Okay.

DAN
However, and I'll only say this once... what you do or who you kill, nothing will get past the Tasen. Survival comes first, so shooting them doesn't make you evil, just better prepared for what's ahead.
Enough about that, use the teleporter to the right and get going.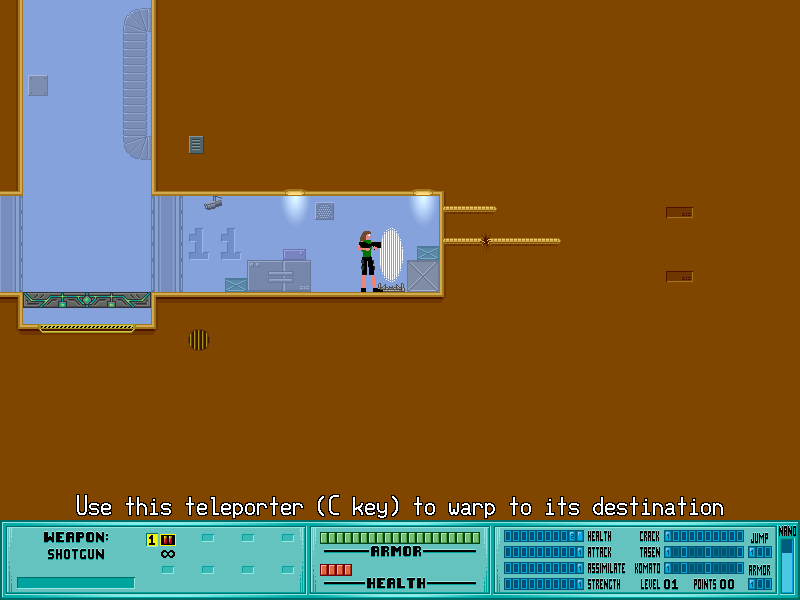 To be continued!


<< | ^^ | >>